Hello from the Wine Tastings Guide!

This is The Poor Man's Guide to Fine Wine™, a monthly newsletter on all things wine and your guide to finding great wine at affordable prices! Each issue brings you articles about goings-ons in the world of wine as well as reviews of inexpensive wines.

If you like this newsletter and our website, please forward this email to someone you know who enjoys wine or wants to learn more about wine and wine tastings. If this was forwarded to you and you like what you read, you can subscribe to The Poor Man's Guide to Fine Wine for free now.

If you have suggestions, questions, article requests or comments, please contact me -- I love to hear from my readers!


---
Contents of this issue of
The Poor Man's Guide to Fine Wine™
Are You Cool Enough for Fizzy Reds?
The Poor Man's Guide's Wine Reviews
---
Are You Cool Enough for Fizzy Reds?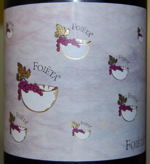 Macho men often eschew "girly" wines like light, refreshing whites and, god forbid, rosés. But lighter, refreshing wines are just what the doctor ordered in the heat of summer. Somehow Champagne gets a free pass on the "manly meter" because it is hip and elite, but even suggest drinking a bubbly red wine to most people and they run screaming like a little girl! How did fizzy reds get such a bad rap? Most of it probably has to do with the fact that in this country the only exposure 99% of the population has had to these wines is "Riunite on ice...That's Nice!" This mass produced Lambrusco from Italy is little more than alcoholic cola, sweet and cloying. Sure, some people enjoy it, otherwise it wouldn't still be around, but the discerning wine lover turns up their nose at such plonk.
But should one bad seed ruin the reputation of a whole class of wine? We haven't stopped drinking Burgundy just because of Gallo Hearty Burgundy. So why should we so despise fizzy reds? Maybe another problem is that they are largely unfamiliar to US palates, not to mention that they don't have wide distribution. But at their best, bubbly red wines can be a perfect summer wine, ideally suited to hot afternoons grilling on the patio. For one, the wines are generally low in alcohol, making them easier to drink and enjoy over an afternoon. Second, the good ones are full of bright, vibrant red fruit flavors that literally jump from the glass and are just about as refreshing, if not more so, than white wines. Yet they have those red and black fruit flavors that can stand up to some summer foods that other wines can't. You'd think you'd need a big hearty red wine to pair with rich barbecued ribs but in fact the sweetness of the ribs might wreck havoc on the dry wine. Instead, the bright, juicy and even a touch sweet (but in balance) flavors of a great fizzy red pair beautifully with this kind of food, and many others.
No, most fizzy reds are not the most complex things in the world. They are generally not wines to sit and contemplate for hours like a fine port, Bordeaux or Burgundy. And they aren't known to age well. The real pleasure of fizzy reds is their joie de vivre. They simply taste good, and what's wrong with that? They are fun and life affirming, filled with youthful vigor, and just simply pleasurable to gulp down, chilled, in the hot summer sun.
Just as an example of how versatile these wines can be at table I'll tell you a little story. Last year I came across a great recipe for a classic Puerto Rican dish called Pernil al Horno which is basically a slow cooked garlic pork shoulder with the skin on and bone in. The rich flavorful meat literally starts to fall of the bone and the rich fat melts into a succulent pan sauce. Just delicious. But with its bold flavors, pepper and garlic I was at a loss as to what kind of wine to serve it alongside. A crisp lager certainly would have been a good choice but I wanted to find a wine that could handle it. I finally posed the pairing puzzle to Roberto at Wine Expo in Santa Monica, who is great at coming up with fun pairing ideas. He thought for a minute and then said, "I've got it! Lambrusco!" It seemed perfect the minute I heard it. And sure enough, the wine went splendidly with the pork!
So what am I talking about here? What kinds of bubbly reds are there? Well for one, Lambrusco is probably the most classic and widely available version. Again, its name has been sullied by Riunite but there ARE good Lambruscos, lots of them, some of which I've reviewed in these very newsletters. Lambrusco is both the name of the principal grape and the wine, most famously produced in Italy's Emilia-Romagna region but also produced in other parts of Italy. Most have a hint of sweetness but dry examples are also available.
Italy makes other versions of fizzy reds from various regions. Brachetto d'Acqui is another example, grown in Piedmont from the Brachetto grape. Like Lambrusco they are often just slightly sweet with a gentle sparkle (the Italians call it Frizzante) but with vibrant bright acidity that balances the slight sweetness.

France makes a bit too, most notably a wine called Vin du Bugey-Cerdon from the little known (in this country) region of the Jura. Generally made from Gamay, sometimes with some Poulsard and/or Chardonnay blended in, this wine is usually quite light in color, almost looking more like a dark rosé. Like the other wines above, it is charming and delicious and pairs well with many foods.
Other regions around the world make a small amount of sparkling red wine. Portugal makes a bit. You can even find sparkling Shiraz from Australia!
So don't be afraid to try a few sparkling reds this summer. Their vibrant, exuberant fruit may just brighten up your day, refresh your palate and give you a new outlook.
Cheers!
---
The Poor Man's Guide's
Wine Reviews
Wine Ratings Explained:
Zero Stars
A wine I don't particularly recommend.

One Star
Well made, simple and tasty wines that I recommend.

Two Stars
Excellent quality. Worth an extra effort to search out and enjoy.

Three Stars
Outstanding wine of the highest caliber.
+
Plus
Either a wine that is close to deserving a higher score or a wine that may not be showing that much but with the potential to move up in quality with further aging. A young wine that may be closed up or shows potential for significant improvement. Assuming it opens and improves with additional age, it may merit a higher rating.
???
Flawed bottles or wines that are difficult to assess for any number of reasons. Judgement reserved.
Sparkling Wines:
Benoît Lahaye Brut
Grand Cru à Bouzy
Drink Now-2020
$40
I don't exactly know what to make of this wine. I've heard many good things from others and this small producer's wines are difficult to find in the US. I tracked some down to assess for myself and I'm a bit nonplussed. In theory this should be great. Grand Cru Bouzy fruit from what I've heard is an excellent producer. However, the first bottle I tried was severely flawed. It had a weird thing going on that almost seemed like a bacterial contamination in the bottle. It was basically undrinkable. This bottle was much better, but still not mindblowing. Maybe my expectations were just too high. It was a nice drink anyway with a creamy, rich yeasty and honeyed nose followed by a creamy, lush entry. On the back end this seemed a bit bitter and austere but has some nice minerality and pit fruit flavors. The finish is tight. This may just need a few years to open up and integrate. For now, I'm not blown away but for the price it is not a bad Champagne value. If this improves in bottle, my score may improve. One Star Plus.
Louis Bouillot
Perle d'Ivoire
Blanc de Blanc Brut
Crémant de Bourgogne
Drink Now-2012
$15
This is a sparkling wine from Burgundy (Bourgogne) made from 100% Chardonnay (thats what Blanc de Blancs means). Like the Cristalino below it can be found everywhere (I think Whole Foods probably buys it by the boat full). It has a toasty nose with hints of vanilla and ripe fruit. It is riper than the Cristalino below but also less intense. Crisp and refreshing but somewhat simple and nothing more. A decent, inexpensive sparkling wine but don't expect any fireworks. One Star.
Cristalino Brut Cava
Drink Now-2012
$8
This ubiquitous sparkler from Spain can be found all over the place. It is generally a good, cheap bubbly when you don't want to spend a lot of money. I've reviewed it before, over a year ago, but I wanted to check in and see how consistent it is.

This current version seems to be very similar to last year but perhaps a bit more refined with crisper acid. The bubbles also seem finer. That being said, there seems to be a bit less body and oomph than the previous bottle. Still a very good sparkling wine for the meager price tag. One Star.
---
White Wines:
Jean-François Ganevat
Les Grands Teppes Vieilles Vignes
Chardonnay 2006
Drink Now-2026
$36
I'm a big fan of the wines of the Jura. This wine comes from the southern end of the region and is 100% Chardonnay grown from old vines. While most of the Jura whites that I love are made in the traditional oxidative style, aged under a veil of mold, this one is clearly more of a reductive style in line with the whites of Burgundy, which is not too far to the west of the Jura.

A beautiful perfume of talc, white flowers, chalk and creamy orange welcome you and there is just the barest hint of oak. A round nuttiness to the flavors evokes Amontillado but at the same time this is really fresh and not oxidative. Round and lush yet with a great chalky minerality that gives grip and a long tangy finish. This is really fascinating and similar in respects to a nice white Burg, perhaps a Meursault. But it has a unique character that is all its own. I really like this and am really curious to see how this ages. Two Stars Plus.
Juan de Alzate
Rioja Blanco 2007
Bodegas L. Casado
Drink Now-2016
$14
This is a charming white Rioja, an under-looked category that can produce some refreshing and vibrant wines (or complex, age-worthy wines from the best producers such as Lopez de Heredia). This inexpensive one is bright, with an inviting nose not unlike a Sauvignon Blanc with its grapefruit and hints of gooseberry and stoney minerals. Delightful and lively on the palate, this is perfectly balanced for a tart fruity white with a frame of white minerals. One Star Plus.
Kim Crawford
Sauvignon Blanc 2008
Marlborough
Drink Now-2012
$15
The Marlborough region in New Zealand is making many excellent Sauvignon Blancs. I tend to like them more than most domestic SBs because they have more verve, more acid and more minerality. This one has classic SB aromas of juicy, ripe gooseberry, fresh cut hay and grass. White it is varietally distinct and pure, it is somewhat simple with ripe gooseberry and melon flavors. While it remains lively, it lacks the acid and mineral structure that I'd hope for from the best Sauv blancs from New Zealand. One Star.
Domaine de la Louvetrie
Hermine d'Or
Muscadet S&M
Jo Landron 2007
Drink Now-2020
$19
Pure briny sea air and talc aromas followed by quite a powerful Muscadet with dense flavors. Yet, like the best do, it remains light on its feet with a salty minerality. Similar in a sense to the 07 Clos du Briords from Pepiere but just a touch less depth and balance. Nevertheless, this is an excellent Muscadet that drinks beautifully now and should last several years, maybe even improving. Quite a lot of wine here for the price. Two Stars.
Pierre Luneau-Papin 2006
Le L d'Or
Cuvée Médaillée
Muscadet S&M
Drink Now-2016
$20
This Muscadet, from one of the regions most respected producers, starts out a bit shy with just a hint of that classic Muscadet sea breeze coming out of the glass. There was initially also something a bit strange, like pipi du chat. But this blows off quickly to reveal some honeydew melon scents with similar flavors. This doesn't have the zing and grip I was expecting from a top Muscadet. While it has the richness, it lacks the saline minerality and acid. Nice, but not what I'd hope for and this might not age as well as a better balanced Muscadet. One Star Plus.
Soucherie Savennières
Clos des Perrieres 2006
Drink Now-2026
$20
I do love me some Savennières from a good producer. Soucherie is well known in the Anjou region of the Loire Valley but I've not had that much experience with their Savs and was pleasantly surprised by this one. For those that don't know, they are 100% Chenin Blanc, grown in a tiny but wonderful appellation just on the north bank of the Loire river.

Vibrant lime salt and minerals on the nose. In fact this is very mineral and briny with only a hint of honey sweetness. In the mouth this is a rock star. Tension, minerals, grapefruit pit and shimmering energy. This is really what great Sav is all about. The balance is impeccable and it reverberates with nervous energy. Which this doesn't quite have the depth yet of something like a great vintage of Clos du Papillon from Baumard, it has real character and is just lovely. It should age well too. Two Stars Plus.
---
Rosé Wines:
Ca' Nova Aurora 2006
Colline Novaresi
Nebbiolo Rosato
Drink Now-2014
$14
This is a rosato from Piedmont in Italy made from Nebbiolo, the famous grape of Barolo and Barbaresco (see below for a couple red examples of Nebbiolo). The aromatic qualities of Nebbiolo really wonders in the nose of this rosato which has tar and earth accents to the strawberry fruit that let you know its Piedmontese and set it apart from most other rosé wines. The flavors are also quite rich and dark for a rosato with earth, flowers and red fruit perfuming the palate. This is more serious and complex than many rosato. One Star Plus.
---
Red Wines:
Domaine Bachelet
Côte de Nuits-Village 2006
Drink Now-2020
$35
Bachelet is a wonderful producer in Burgundy, producing pure, complex wines that can be quite striking at the higher levels. While the prices are quite high for the premier and grand cru wines which are made in very small quantities, this wine is relatively affordable. Côte de Nuits-Village is generally seen as a more "lowly" Burgundian appellation but in the hands of a master like Bachelet it far out-performs its peers.

This wine is super young in all respects but you can already see that it is a fine example of Burgundian Pinot Noir. Pure red and black fruits with hints of earth, spice and herbs fill the nose. Initially, the mouthfeel of this was quite drying and tannic, but with air it got sweeter, more silky and pure. It almost has a Morey character with its rocky, herby red fruits and spice. This is lovely but seems to need some time to really show its best. You could drink this now but give it some time to get lots of air. Otherwise, hold onto it for a few years and then drink over the next decade or two. Two Stars.
Botonero Nebbiolo 2006
Terrazze Retiche di Sondrio Mamete Prevostini
Drink Now-2019
$15
Coming from Piedmont in the north of Italy, this is made from Nebbiolo, the famous grape of Barolo and Barbaresco from the same region. While most of those wines cost quite a bit more, this is very fairly priced and gives some hints to the greatness that this grape can acheive.

Introspective and initially more reserved, swirling coaxes out pretty dried rose petals, tar and red fruits which are classic for Nebbiolo. The palate impression here really sets this wine apart. It is like velvet. Much more refined and Barbaresco-like compared to the burlier, darker Damilano below. Suave tannins grace the red fruits, flowers and mushroomed earth. I personally prefer this to the more rustic and extracted Damilano but others may prefer the darker, more powerful character of that wine. In comparison this wine seems more finessed and feminine compared to the masculine Damilano. Two Stars.
Castillo de Olleria
Vino Tinto Valencia
Drink Now-2012
$9
This inexpensive red from Valencia in Spain is made from 75% Bobal and 25% Tempranillo.

Rich dark berries, blueberry and spice aromas lead to wine bursting with juicy fruit and just enough earth and grip to keep it serious. Fun and easy to drink, this is a good pizza night wine. One Star.
Damilano
Nebbiolo d'Alba 2005
Drink Now-2019
$15
Another Piedmontese Nebbiolo, this one is made in a denser, more extracted style than the Botonero above. It has a more Barolo-like nose of tarry black fruits, anise and rose petals. It is dense and chewy with serious structure and tarry, leathery black licorice and blackberry flavors. This could almost fool you into thinking it is a Barolo. The dusty tannins on the finish are a bit hard. This $15 wine packs a lot of punch and density of flavors. My only complaint would be that it may be a bit over-extracted and coarse. But with food to buffer those tannins, this is a fun wine. Two Stars.
Gulfi Nerojbleo
Nero d'Avola
Sicilia 2004
Drink Now-2019
$15
This has a similar character to the Nero d'Avola below but with more depth of meaty, earthy scents and blacker fruits. It also comes across as more integrated and refined, no doubt partially due to the extra couple of years of age. The flavors too are deeper, richer, blacker, meatier and more velvet. Dark and contemplative, this is a wine you can sit down with and enjoy over many hours. Quite a lot to be said for a $15 wine. Two Stars.
Poggio Bidini
Nero d'Avola
Sicilia Rosso 2006
Drink Now-2014
$11
This Nero d'Avola from Sicily has a bright, tart nose of crunchy red fruits and hints of roasted meat and herbs. This is simple but pleasing for its purity of bright fruit with good acid and just a touch of meatiness to round it out. One Star.
---
Dessert Wines:
Blandy's Rainwater
Medium Dry Madeira
Drink Now-2020
$20
I've quite liked many of Blandy's single varietal Madeiras, both at the 5 and 10 year old level. This version was a bit less impressive. It is more hesitant with dark, smokey aromas which are quite simple. You can't sit and enjoy the aroma for hours like you can with many fine Madeiras. Soft and round in the mouth, it is just subtly sweet but again its quite simple. For the money, I'd prefer to spend just the few extra dollars it takes to get one of the single varietal 5 year old Madeiras from Blandy's. They just seem to have more depth, complexity and personality. One Star.
---
Have a Reader Tip or a Question? Contact Me!
I love to hear from my readers and visitors. If you have a handy tip to share or questions or comments on anything related to wine and wine tastings, please contact me!


---
Looking for Wine or Wine Tasting Related Info? Search our site!
You can now search through all of my pages by using our handy Search This Site feature. You can also browse through a site map to find the information you desire. Still can't find what you are looking for? Then contact me!


---