Hello from the Wine Tastings Guide!

This is The Poor Man's Guide to Fine Wine™, a monthly newsletter on all things wine and your guide to finding great wine at affordable prices! Each issue brings you articles about goings-ons in the world of wine as well as reviews of inexpensive wines.

If you like this newsletter and our website, please forward this email to someone you know who enjoys wine or wants to learn more about wine and wine tastings. If this was forwarded to you and you like what you read, you can subscribe to The Poor Man's Guide to Fine Wine for free now.

If you have suggestions, questions, article requests or comments, please contact me -- I love to hear from my readers!


---
Contents of this issue of
The Poor Man's Guide to Fine Wine™
Happy New Years!
Starting a Wine Collection: An Introduction in Two Parts
---
Happy New Years!
Happy New Year to each and every one of my readers. I hope this year is a good one, filled will good health, fun and of course lots of great wine.

I apologize I did not have the wherewithal to do an extensive and in depth review of Champagnes currently on the market before the new year celebration (I wish I could!). However, I did of course celebrated the new year with sparkling wine. In our household right now we have a new baby, along with our 3 year old, so going out for a night of partying was out of the question. Instead, we were able to celebrate in our own way. We call it "French dinner night" at our place, which entails a meal entirely consisting of cheese and charcuterie. We start a fire in the fireplace, gather round and lay out dried sausages, pate with cornichons, olives, and more cheese and bread than you can shake a stick at. It doesn't have to be New Years Eve for us to celebrate this way, its more like a monthly occurrence for us. What better way to just celebrate life?
Anyway, thats what we did this year for New Years Eve. Two wines were served, and each were glorious in their own way. The first was a Domaine Huet Vouvray Pétillant Brut 2002. If you are unfamiliar with the wines of Huet, you have not yet lived. No really! For a brief introduction, see my article on Huet in Issue 15. 2002 was a glorious year in the Loire Valley and Vouvray was no exception. Huet's sparkling Vouvray can be awesome, easily eclipsing Champagne in finesse, elegance and minerality, in its own unique Loire Chenin Blanc way. This was my first time tasting the 2002 and it is young but an unqualified success. I will review it formally in the next issue but suffice to say it is silky and intense with layers of flavor. A great start to our night of family celebration.
Next up was a Diebolt-Vallois Blanc de Blancs 1979, pictured above. This Champagne from a small family-run producer in Cramant is, I believe, a late disgorgement. However, I could not figure out when exactly this was disgorged. Aged Champagne can be an acquired taste for some but once you experience it you come to realize that great Champagne really is meant for cellaring. A wonderful, heady and seductive nose of older Champagne with just hints of oxidative notes like butterscotch but also a fascinating and intoxicating aroma of umami nuances not dissimilar to a Jura wine. Truffles, butter, aged cheese, chicken bouillon and more. A divine nose! Whats more, the first sip did not disappoint. This is still fresh and while there are some smokey, round, truffley notes, there is also a fine acidity and a chalky minerality that gives the wine texture and lift. Wonderful and delicious, this 30 year old Champagne was just what the doctor ordered on this New Years Eve!
Cheers and Happy New Year!
---
Starting a Wine Collection: An Introduction in Two Parts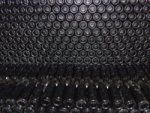 I can't believe I haven't talked about starting a wine collection yet, seems like such an obvious topic. So here it is, my advice for starting a wine collection, in two parts. Why two parts? Given that the topic of this newsletter is great inexpensive wine, two different topics jumped to mind when I sat down to write about building a wine cellar. So here are the two parts:
Part I: Building a Wine Collection on a Budget - Is that even possible?
Part II: Starting a Wine Collection - Take it slow!
So here is Part I for your reading enjoyment…
Building a Wine Collection on a Budget - Is that even possible?
So you've been bit by the wine bug. Besides exploring, attending every tasting and trying to taste every wine possible, one of the first reactions most of us have when this dreadful (for our pocketbooks!) occasion occurs is to go out and start a wine collection to save and age. Because, as we all know, wine improves with age, right? We'll yes and no. Some of the best wines from some regions will age well and improve (or simply change). But not all. And it can be frustratingly hit or miss. I have written about how wine ages and the different effects aging can have on wine in Issue 14 if you need a refresher course.
There are many wines out there that will give great pleasure young and many wine lovers even prefer wines young when their bright, intense fruit and "baby fat" are showing seductively. But for many who have tasted an ancient bottle of Burgundy, Bordeaux or Champagne, the game changes. "This is what wine can be like!!? I want more like that!" I remember my first time… with aged wine! Get your mind out of the gutter! If you don't want to hear about my self indulgence, skip to the next paragraph please. I had recently been bit by that big bug and had made many trips to the nearby Sonoma and Napa Valley wine growing regions. All I really knew so far were those wines, Ravenswood Zinfandels, Mondavi Cabs, etc. And all young. But then one wonderful day I had an important thing to celebrate. I got into my first choice graduate school! My father said I could go to a nice restaurant to celebrate with a nice bottle of wine (thanks dad!). So I went right on down to the local wine shop and asked if they had anything a bit older that was ready to drink. I took the bottle they recommended to Chez Panisse and had it decanted. I put my nose in the glass of older Bordeaux and POW! WTF! "Wine can do this!!??" Leather, cedar box, sweet tobacco, pencil lead shavings, cassis, even something like truffles, it was all in there. This was a whole new world. My first wine epiphany. After that, you spend the rest of your life trying to get back there. Those epiphanies only happen occasionally, but most often, at least for me, it is with an older bottle which is in its prime, showing you the world in a glass.
How Are You Going to Store It?
So, you've decided you want to start to collect wine so that you can have more of those mature wine experiences in the future. We all dream of retiring with a huge, completely mature collection of wines to savor until your death. The first advice I have for you is to think about storage first and foremost. Most people new to wine don't think about it at all. But long before you buy the first bottle you want to lay down for the long haul, consider how you are going to store it. Whether cellaring inexpensive wines or First Growth Bordeaux, you will be supremely depressed if you hold on to a prized bottle for 10+ years only to find it dead and gone, because of poor storage. Most wine is extremely sensitive to the environment, particularly if you are storing wine for the long haul. Even over the short term, very poor storage, with high temperatures or wide swings of temperature, can kill a wine quickly. But even subtle problems can be compounded over months or years of aging. So before you buy even a single bottle you plan to keep a year or more, make plans for how you are going to store it.
If you are lucky, maybe you have a real cellar underground, under your house. Check that the temp stays pretty constant year round. Large swings in temperature are bad. So stability of temperature is probably more important than the absolute temp. Ideally, your cellar should be about 55 degrees F. A bit more or less is ok but again, stability is important. Most people do not have a spot in their house that it stays in this range year round. If you can find it, great. Even 60 degrees year round won't damage most wines, although they may age and fade a bit faster. If you need to find another solution, there are some relatively inexpensive options short of having an expensive wine cellar built for you. The most obvious is buying a free-standing wine cellar unit. These come in various styles, sizes and from several producers. The best and largest can be quite expensive. But small, economy models are available. I'd urge you to try to buy the biggest one you can afford. While 50 bottles sounds like a lot to someone just starting to collect, in a year or two it will seem pitifully small. Leave yourself room to grow. Another option which is less expensive up front and requires less of a commitment is to rent cellar space. Most major cities have one or more temperature controlled wine storage facilities where you can rent a locker, sorta like a Self Storage unit except with temperature control, month to month or annually. The down side is that it is not in your house, so you don't have instant access to your wines. But the good thing is that you know your wines are safe and you have flexibility, either to cancel if you decide not to continue collecting wine or to move to a bigger unit if your collection grows.
What Wines Are You Going to Cellar?
Can you even buy wines to cellar on a budget? The answer is a resounding yes! While the most famous wines to cellar are often prohibitively expensive (First Growth Bordeaux, Grand Cru Burgundy, Vintage Champagne, Italian Barolo and Barbaresco, etc.) there are many producers and wine producing regions which fly below the radar and yet are made to age. But don't buy blindly. Some wines, even many good wines, are not meant to age. They taste good young, but fade quickly if held too long. For example, see the wine reviewed below, the Flamenco Real Tempranillo. It is a perfectly good, simple and fun wine for near term drinking. It is tasty and worth buying for an inexpensive everyday "pizza wine". Yet it will not be worth aging. It might hang on in a cool cellar a few years, but it will not improve, only slowly fade and eventually you'll be just left with a shell of a wine. Instead, look to wine regions and styles that are known to make wines to last. Even if you can't afford the very best and most famous wines from these regions, the "sleeper" wines that are less expensive are often also age worthy.
For example, in those regions which are most famous for long-lived wines, you don't have to buy the Grand Cru wines to cellar. Sure, La Tâche and Romanée-Conti from Burgundy will age gracefully for many decades, but they will set you back literally thousands of dollars a bottle! However, also from Burgundy, the Simon Bize Savigny-les-Beaune reviewed below can also age and improve for many years in a cold cellar and set you back less than $50. Bordeaux too has its value wines which can age. The Rhône Valley, Piedmont and others also have more inexpensive producers which will age beautifully. Vintage Port, the fortified sweet wine from Portugal, is meant to age. While the top producers can be quite expensive there are many less known producers that make excellent wines for well under $100 a bottle and make a splendid "special occasion wine" to open a decade, or two or ten, from now.
But some of the real treasures are to be found outside of the most well known regions. Burgundy and Bordeaux have been carefully picked through for the best wines and producers. But some regions have gone relatively unnoticed by the general wine-drinking public. Their relative unfamiliarity and therefore lack of demand is the reason for their lower prices, not for a lack of quality! Therefore, you can often buy wines from the very best producers for little more than a song. For example, Chenin Blanc from the Loire Valley can be profound and supremely long-lived. Huet is one of the best producers in and wine region in the world and their sec and demi-sec Vouvrays can be found for $20 to $40 a bottle! They can age perfectly for decades. Baumard and d'Epiré Savennières are other fine examples of dry Chenin that can age and improve in bottle practically indefinitely.
Check out other examples below, Bandol, Jura, the Rhône and more. Also check out Alsace, Germany, Austria and many others. Look for wines with balance and good structure. They do not have to be wines with massive size as some newbies to wine think. Balance and structure is most important. Many very long-lived Burgundies seem quite lean and lithe when young, their structure built on acid and minerality rather than in-your-face tannins and alcohol. Vouvray and Savennières can seem tight and linear when young, but blossom out with age. And don't for a second think that only red wines age well! There are as many, if not more, examples of white wines that age well.
So don't be afraid to jump into the fray and slowly start collecting wines, even on a budget. If you store your wines well and focus on well balanced wines that have a track record for aging you may have many hidden gems sitting in your cellar to enjoy years from now.
Next Issue… Part II: Starting a Wine Collection - Take it slow!
---
The Poor Man's Guide's
Wine Reviews
Wine Ratings Explained:
Zero Stars
A wine I don't particularly recommend.

One Star
Well made, simple and tasty wines that I recommend.

Two Stars
Excellent quality. Worth an extra effort to search out and enjoy.

Three Stars
Outstanding wine of the highest caliber.
+
Plus
Either a wine that is close to deserving a higher score or a wine that may not be showing that much but with the potential to move up in quality with further aging. A young wine that may be closed up or shows potential for significant improvement. Assuming it opens and improves with additional age, it may merit a higher rating.
???
Flawed bottles or wines that are difficult to assess for any number of reasons. Judgement reserved.
---
White Wines:
Berthet-Bondet
Côtes du Jura
Tradition 2004
Drink Now-2024
$23
Berthet-Bondet is one of the best producers of Chateau-Chalon vin jaune and also make an excellent collection of wines from the Côtes du Jura. This "Tradition" version is made in an oxidative style, although it is not aged as long as a vin jaune.

Oxidative notes of nuts in the nose introduce rich, nutty and oily flavors with a tangy bite. This seems to be almost completely Chardonnay as it does not have much of the mineral and umami complexity in oxidative wines with more Savagnin. That is nit picking as this is a very nice wine. It just doesn't reach the heights of Jura wines with more Savagnin for me (see the Macle below). One Star Plus.
Daniel Dampt
Chablis Premier Cru
Côte de Léchet 2007
Drink Now-2017
$20
Chablis has traditionally been cheap compared to its Côte d'Or brethren. But unfortunately some of the best producers like Raveneau and Dauvissat's prices have begun to skyrocket in the last several years. Dampt's wines are still inexpensive and if this bottle is any indictaion, he is making outstanding Chablis.

This shows striking, classic Chablis character of smokey flint and oyster shell. Smokey as in minerals, not oak. Full of verve and reverberating energy. This doesn't have the depth and complexity of the very best grand cru Chablis but its damn good for a premier cru. Bravo! Two Stars.
Pascal Janvier
Jasnières 2008
Drink Now-2019
$15
Janvier makes several cuvées from Jasnières from 100% Chenin Blanc. This is his "basic" one. I reviewed his 08 Cuvée du Silex in the previous issue.

Classic nose of smokey gunflint, tincture of benzoin and caramel. Like the Silex, this shows the warmth of the vintage with a round, ripe texture with just enough acid to keep it fresh. The flavors remind me of creamy red apples, spices and flinty rocks. This drinks well for a young Jasnières. One Star Plus.
Domaine Macle
Côtes du Jura 2006
Drink Now-2056
Price
I've waxed poetic about the wines of the Jura and particularly those of Jean Macle before. I'm beginning to sound like a broken record! But I can't help it. I'm hopelessly addicted to these wines. I was really excited to taste the 06 which just arrived and I was not disappointed.

Elegant and restrained at first. This is clearly at a younger stage and less flamboyant than the older examples I've reviewed recently, but it shows a spicy, savory celery seed and aromatic herb complexity already. This slowly evolves as it gulps air, opening and promising a long future. In the mouth… stunning, shimmery! Fat, sweet fruit on entry, riper than the 04, or maybe just younger, but this dissolves into a glossy, silvery acidity and pungent minerality that just lingers and lingers on the sublime finish. Essential oil of citrus and the rocks of Chateau-Chalon! My wife says this wine is a tuning fork, if you get her meaning. Wonderful. Three Stars!
Xarmant Txakolina
Txakoli de Alava 2008
Drink Now-2014
$16
The Basque region produces some intriguing wines, including the intense yet lithe wines made from Txakolina (pronounced "chacolina"). Their presence on the US market has increase in recent years and are good values for bright, vibrant, food friendly wines.

A unique wine with green herby lemon grass, gooseberry, oystershell and mint, all incubated together. Seems like a blend of other familiar wines into something unique. The flavors are decidedly bright and vibrant. Crackling with energy and chalky oyster shell minerals. About as thirst quenching and pure as a wine can get! Two Stars.
---
Red Wines:
Bastide Blanche
Bandol 2006
Drink 2012-2028
$21
Bastide Blanche is an outstanding producer in Bandol on the Mediterranean coast. This is their basic bottling which is still quite affordable.

Serious, wound up Mourvedre with a meaty, leathery core. Earthy and full of creosote-roasted black fruit, reglisse and Provençal garrigue. This is young stuff, barely showing its potential. After hours of being open it fleshes out a bit and shows more spice and Provence herb and fruit. Dense, chewy and rustic, earthy black fruit. Tannic and austere. This really needs 5 years at least, ideally 10 or more. If you've got 'em, hold 'em. One Star Plus for now, maybe more later.
S. Bize Savigny Les Beaune
Aux Vergelesses 2007
Drink Now-2040
$40
Bize makes some of the best Savigny around. For those who don't know, it is a village in the Côte du Beaune in Burgundy, 100% Pinot Noir. While some of my other favorite producers of Savigny, Pavelot and Guillemot, tend more toward the traditional, dare I say rustic, side of the Burgundy spectrum, Bize's wines are a bit more suave and polished. That doesn't mean they are manipulated or "International" in style. The oak is present but fine and light in toast almost always well integrated. The texture is silky and fine and the fruit is pure, never over-extracted or coarse.

This 07 shows the qualities of the vintage with just ravishing, ripe, sappy plum, bing cherry, hickory smoke and iron minerality jumping up to meet your nose before you even get it in the glass. Forward but with no lack for complexity. Crunchy and bright red berries, herbs, fine oak, spice and crumbled earth fill your mouth. In a sense it is tight and wound up as you can feel the core at the middle of it, yet there is young effusive bright fruit that is up front enough to seduce you. This is a great Savigny and just delish right now. But I suspect this will be even better in 10+ years. Two Stars Plus.
JL Chave Mon Coeur
Côtes du Rhône 2007
Drink Now-2020
$20
2007 made great wines throughout the Rhône Valley. And Chave makes great wines in just about any vintage. So put the two together and you've got quite something. Chave's Hermitage's are a no brainer, but his "lesser" wines can be great values for their appellations.

Côtes du Rhône can come from either parts of the northern Rhône or the southern Rhône but this is decidedly northern in its enticing spicy and bacony (is that a word) black fruits and vivid opaque purple color. Dense in flavor yet with lift and lightness and cracked pepper finish to follow the mineral laden black fruits. Iron-enhanced blackberries anyone? Two Stars Plus.
Domaine Diochon
Moulin-a-Vent
Cuvée Vieilles Vignes 2008
Drink Now-2020
$20
If you think all Beaujolais is Nouveau then you owe it to yourself to try some real Cru Beaujolais from a great producer. They are cheap so even the best wines can be explored without breaking the bank.

This is a serious cru Beaujolais with a big nose of meaty black fruits fortified by igneous rocks and stones. Austere for a young Beaujolais with tannins, acid and a crunchy, rocky minerality throughout that gives it power and focus. Yes, the ripe black fruits are there but they are dusted with tannin and stone and even a meatiness like an aged mountain goat sausage. This is serious stuff indeed and worthy of some years in the cellar. Two Stars Plus.
Flamenco Real 2007
Tempranillo
Bodegas Monte La Reina
Drink Now-2013
$9
This cheapie, made from 100% Tempranillo has more character than you'd expect from a $9 quaffer. Its not just juicy fruit. In fact, in the nose there is something barnyardy. Not really like Brett, more like a rich fertile earth and manure spicing the jammy black fruits. Chewy and fruity, this mouthful is quite dense but still easy to gulp with simple fare like pizza, pasta or even some barbeque. One Star.
Domaine Les Grands Bois
Cuvée Philippine 2007
Côtes du Rhône Villages
Drink Now-2017
$15
Another 2007 Côtes du Rhône, this one is more Provençal in character, coming from the southern part. Smokey, dark and peppery with hints of rosemary and reglisse. The flavors are roasted and meaty but with an iron minerality not unlike a St. Joseph. Rich and ripe, yet traditional. Smooth and refined, but not too much so for a Côtes du Rhône. Quite good, combining both ripeness and a traditional southern France feel. Two Stars.
Domaine de Pallus
Pallus Chinon 2005
Drink Now-2020
$30
This young superstar of Chinon in the Loire Valley made this small cuvée of his best barrels and it has gotten huge attention. I wanted to see for myself what all the fuss was about. To be honest, I was a bit underwhelmed. Don't get me wrong, this is a well made wine, with plenty to like. But its just not the style I look for in Chinon. To its credit, it does have unmistakably ripe cab franc fruit with great depth. However, there is a modern character to the wine with obvious, sexy oak overlayment that almost seems more California than Chinon. If this integrates and gains complexity with time it may warrant a higher score as there is definitely some outstanding underlying raw materials. But again, this is quite modern and polished. Silky, deep and rich, but more "New World" than I like. One Star Plus.
Sylain Pataille
Bourgogne 2007
Drink Now-2016
$20
This new producer in Burgundy is putting out some solid, inexpensive wines that are worthy of attention.

Pure, crunchy red raspberry fruit, leaves and minty herbs present a nose that is fresh and alive. This is light and ethereal in flavor, yet with a sense of sappiness to the brambly wild berries and hints of wild herbs and spice. This is a pure and wild Bourgogne that really could come from nowhere else. But for those looking for ripe, big, round Pinot, stay away, this is the lithe, restrained and traditional kind. This will likely improve with a few years in bottle. One Star Plus.
Il Podere dell'Olivos
Central Coast Teroldego
Homage to Elisabetta 2003
Jim Clendenen
Drink Now-2012
$20
Made by Jim Clendenen of Au Bon Climat fame, this is Teroldego, a grape rarely seen grown, particularly in California.

Chewy and brambly ripe raspberries and blackberries recall Syrah, with a spiciness to the fruit. This is chewy and ripe and definitely Californian but it has a caressing velvety texture and pretty spiciness. One Star Plus.
Sportoletti
Assisi Rosso 2007
Drink Now-2017
$13
This is an Umbrian wine with 50% Sangiovese and 25% each of Cabernet and Merlot.

This wine kinda acts like a mini-Brunello. Smokey and herby red fruits jump from the glass and dissolve into a leathery, earthy and mineral-laden wine that is very Italy and very good. Brunello-like in its leathery layers of deep fruits and hints of rocky soil. This is some serious wine for 13 bucks! Two Stars.
Vallevò
Montepulciano d'Abruzzo
2007
Zero Stars
Drink Now-2011
$8
Inexpensive Montepulciano can be good, offering up meaty, dark fruit that pairs nicely with many rich foods. This one falls a bit short. Not flawed but very simple. It does smell something like Montepulciano with meaty red fruits but just so simple that it is hard to find anything memorable about this wine. It just seems to lack any real personality and a bit lacking in the mid-palate at that. Not bad, just blah… Zero Stars.
---
Have a Reader Tip or a Question? Contact Me!
I love to hear from my readers and visitors. If you have a handy tip to share or questions or comments on anything related to wine and wine tastings, please contact me!


---
Looking for Wine or Wine Tasting Related Info? Search our site!
You can now search through all of my pages by using our handy Search This Site feature. You can also browse through a site map to find the information you desire. Still can't find what you are looking for? Then contact me!


---