Hello from the Wine Tastings Guide!

This is The Poor Man's Guide to Fine Wine™, a monthly newsletter on all things wine and your guide to finding great wine at affordable prices! Each issue brings you articles about goings-ons in the world of wine as well as reviews of inexpensive wines.

If you like this newsletter and our website, please forward this email to someone you know who enjoys wine or wants to learn more about wine and wine tastings. If this was forwarded to you and you like what you read, you can subscribe to The Poor Man's Guide to Fine Wine for free now.

If you have suggestions, questions, article requests or comments, please contact me -- I love to hear from my readers!


---
Contents of this issue of
The Poor Man's Guide to Fine Wine™
Article: When Is It Okay to Like Sweet Wine?
The Poor Man's Guide's Wine Reviews
---
When Is It Okay to Like Sweet Wine?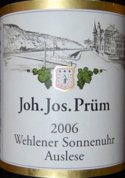 When most of us start out learning about fine wine somehow we often get the impression that sweet wine isn't good wine. Everyone knows that serious table wines are fermented dry, after all. None of this sweetie stuff, only girlies drink that! No real man, or woman, who considers themselves an aficionado takes that sticky stuff seriously. Right?!

Well, yes and no. I think that one of the reasons that sweet wine has achieved such a despised reputation is because of some bad seeds that have spoiled the waters for the rest. For example, everyone has heard of White Zinfandel. White Zinfandel is a "blush" wine produced from a red grape which became popular in California. While there are many very delicious "blush" or Rosé wines from around the world, as I discussed in Issue 5, White Zinfandel is generally not one of them. For some reason, it is generally produced in an insipid, slightly sweet style which is both rather boring and unbalanced in its sweetness. Although not generally very sweet, these wines taste more like a flat wine cooler than a real Rosé wine. And wine coolers, which aren't real wine, Boone's Farm wines and other sweet wine impostors haven't helped the situation. Don't think I'm just blaming the US for these wine atrocities, there are European versions too. Liebfraumilch is a classic example from Germany.

So what is the problem with these wines and others that makes them bad sweet wines? Well one of the big problems is balance. Good wine has a fine balance between all its components so that nothing sticks out obscenely. Acid, fruit, sweetness, alcohol, tannin, oak should all be blended together into a seamless whole. If a wine has some residual sugar (sugar which has not fermented to alcohol and remains in the finished wine) it needs something else to balance that sweetness, usually acid, tannin, and minerality, or some combination. However, when a wine has considerable residual sugar without anything to balance it, it becomes cloying. To cloy means "to disgust or sicken with an excess of sweetness, richness or sentiment". You know the feeling...think of cough syrup! Ugh. So sticky sweet you can't take it. While different people have different tolerances to sweet, most would agree that too much sweetness without something to balance it can quickly grow tiring.
And that brings us to the rub...therein lies the key to distinguishing good from bad sweet wine. Everything else being equal, good sweet wines need to have balance. They should feel refreshing on the palate, bright and lively, enticing you to take another delicious sip. They should not feel heavy, burdensome or flabby. So which wines with some sweetness should you consider? What are the types of wine that typically do have some residual sugar that is well balanced with the rest of the wine? Well for me, one of the absolutely stars of sweet wine is Germany, and no, I'm not talking about Liebfraumilch. The best German wines, particularly those made from Riesling, can be stunning. Yet, traditionally these are often made with some residual sugar and low alcohol. In the German Pradikat system of ripeness, wines are graded based on the ripeness of the grapes, roughly correlating with the ending residual sugar the wine will have. Kabinett is the least ripe, but can still have a bit of residual sugar. Spätlese is later harvested and thus slightly richer and sweeter. Auslese is riper still. Beyond that you get decidedly into dessert wine category with the very sweet Beerenauslese and Trockenbeerenauslese, not to mention Eiswein. Notice I don't consider an Auslese a dessert wine. They can be quite sweet, but they can have such incredible balance that they feel fresh and bright, not heavy and ponderous. Kabinett, Spätlese and Auslese can all be great food wines, often pairing beautifully with slightly spicy foods. I particularly love them with Thai cuisine! These wines, from good producers and vineyards, have an intense core of acidic and mineral structure which gives a framework the sweetness sits on. Yes, they can be sweet, but they don't feel sweet. Their impeccable balance leaves them fresh, lightweight and vibrant. Below are a couple great examples so you can see what I mean (not particularly "Poor Man's" wines, but definitely outstanding quality for a splurge):
A Couple Great Sweet Wines
Fritz Haag Riesling 2004
Brauneberger Juffer-Sonnenuhr
Gold Kapsule Auslese #09
Drink Now-2030
$60
Fritz Haag is one of the old stars of Germany's Mosel-Saar-Ruwer river valley. They produce only Riesling, primarily from two vineyards next to each other, Juffer-Sonnenuhr (BJS), the better of the two, and Juffer. The best BJSs are amongst the best wines in the world. At the Auslese level, they make various Gold Kapsule wines, each labeled by the Fuder (large oak barrel) that they came from. The Fuder numbers are written small on the label and are generally either #06, #09 or #12.
This wine right now has a subtle aroma with mellow honey and botrytis with nuanced hints of chalk, earth and ripe fruit. Rich, round and quite welcoming in the mouth already, this is honeyed but not very sweet. While the acid seems balanced, this is quite forward for a Haag this young. There is the impression of a tactile sense of finely powdered stones that coat the palate. Fruit like nectarines and oranges have more of a sweet juiciness which is more down to earth than the ethereal Prum that follows. Excellent. Young but due to the integrated acid this can be enjoyed now. Two Starts.
Joh. Jos. Prüm Riesling
Wehlener Sonnenuhr 2005
Gold Kapsule Auslese
AP#2 567511 06 07
Drink Now-2034
$90
Again, Prüm is another of the old guard of German producers, producing only Riesling from several great vineyards in the Mosel river valley. Traditional wines that really speak of their underlying terroir, these are some of my favorite wines in the world. While they are not cheap by any means, for the extremely high level of quality I still think they are values compared to the ridiculous prices that the best Bordeaux, Burgundy and California wines fetch these days. Wehlener Sonnenuhr (not related to Juffer-Sonnenuhr above, Sonnenuhr means "sundial") is arguably the finest vineyard produced by Prum.

Next to the Haag, this is much more fragrant with flowers, honey, white stones and pit fruit jumping from the glass. This has such poise and natural beauty this is really a hauntingly beautiful nose. But we are just getting started! In the mouth this is more intense with a bold stroke of flavor enveloping your palate with an expansive and very long finish that lingers with a piquant tang for a long time. Finely etched in detail and has an ethereal sense of balance that has no hard edges and seems almost spherical. This has the otherworldly sense of energy, personality and ethereal poise that I look for in the best wines in the world. It really is hard to say anything bad about it. In a word, awesome. Just a baby, and will only get better. Three Stars!
So does the "sweet wine can be great" apply only to German Riesling? Absolutely not. Apply the same thinking to any wine with residual sugar. If it is balanced, it can be good. Other German wines, Austrian wines, some Loire wines such as Vouvray, some sparkling wines including some Champagnes, Alsatian wines and others can all have some residual sugar that is balanced.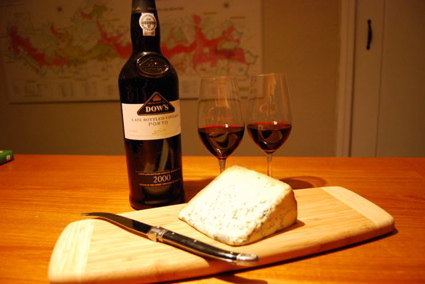 Finally, there is an entire category of wine that we shouldn't lump in here. Dessert style wines are wines that are meant to be quite sweet, ranging from moderately sweet to downright sticky. Wines like Port, Madeira, Trockenbeerenauslese from Germany, Eiswein (or Icewine), Sauternes, Loire Moelleux, Sélection de Grains Nobles from Alsace, Tokaji (pronounced Tokay) from Hungary and other styles of wine are meant to be very sweet and to be drunk as a dessert (or occasionally as an an accompaniment to certain dishes such as foie gras). These wines can be very serious wines deserving of every wine lover's attention. The key, again, is having enough balancing structure, acid, tannin, and/or minerality, to stand up to the sweetness so that it is balanced.
So don't immediately dismiss a wine because it has some sweetness. Evaluate it like you would any other wine. Is it complex? Does it taste good? How is the mouthfeel? The finish? And most importantly, is it balanced?
Enjoy!
---
The Poor Man's Guide's
Wine Reviews
Wine Ratings Explained:
Zero Stars
A wine I don't particularly recommend.

One Star
Well made, simple and tasty wines that I recommend.

Two Stars
Excellent quality. Worth an extra effort to search out and enjoy.

Three Stars
Outstanding wine of the highest caliber.
+
Plus
Either a wine that is close to deserving a higher score or a wine that may not be showing that much but with the potential to move up in quality with further aging. A young wine that may be closed up or shows potential for significant improvement. Assuming it opens and improves with additional age, it may merit a higher rating.
???
Flawed bottles or wines that are difficult to assess for any number of reasons. Judgement reserved.
Sparkling Wines:
A. Robert Grand Cru
Cuvée de Réserve
Blanc de Blancs
Drink Now-2015
$42
This is a small Champagne grower located in Le Mesnil sur Oger. I had been somewhat disappointed by a recent Cuvée Séduction that I had, feeling it had a bit too much sweetness from dosage, making it a bit flabby. While it was complex and had a lovely caressing texture, I felt it needed a bit more vibrancy. So I approached this blanc de blanc (100% Chardonnay) with a bit of caution. I needn't have worried. This wine is lovely and better balanced in my opinion. Complex aromas have a nuttiness, like marzipan, but with intriguing spicy notes reminiscent of cumin and allspice. The nice thing is that the flavors have a bright attack that wakes up your palate and makes you take notice of the citrus and apple flavors but are followed up by a sweeter fruit on the midpalate, almost like cranberry and cherry juice. I like the balance and vibrancy here. One Star Plus. Importer: Vitis Imports, Inglewood, CA.
Domaine de Montbourgeau
Crémant du Jura
Brut NV
Drink Now-2012
$19
From a great producer in France's Jura, see below and in Issue 2. This is not something you see around very often, but lately more and more Jura wines seem to be showing up in the marketplace. This was actually my first Jura sparkling wine!

Very pretty...floral, baby talc and a hint of yeastiness. Plush and welcoming with a bright Chardonnay fruit that is very approachable yet pretty and refined. The finish is simple but lingers and entices you to take another sip. Quite good and an excellent value for sparkling wine! One Star Plus. Importer: Rosenthal Wine Merchant, New York, NY.
Ruinart Blanc de Blancs
Champagne NV
Drink Now-2013
$60
For those of you new to Champagne, the wines generally can be made from any combination of three different grape varieties. The only white is Chardonnay. The reds include Pinot Noir and Pinot Meunier. While most wines are some blend of the three, some producers make single color or variety wines. If the wine is made only from red (black) grapes it is called a Blanc de Noirs, basically a "white wine from black grapes". If only white grapes, Chardonnay, are used, it is called a Blanc de Blanc, like this one and the previous wine as well. It is a non-vintage (NV) meaning it is a blend of several vintages.

This one has a bready aroma not unlike buttered matzoh, if you know what I mean. Yeasty flavors that are crisp and refreshing with a nice core of body. It lacks a bit of depth on the mid-palate and doesn't have the depth and breath of flavor I'd hope for. This is nice, but not better, and not a particularly good value at this price. One Star. Importer: Moët Hennessy USA Inc., New York, NY.
---
White Wines:
Berthet-Bondet
Côtes du Jura Tradition
2004
Drink Now-2020
$25
In Issue 2 and above I've introduced you to other wines from France's Jura. The region, to the east near the Swiss border, produces many interesting wines. Best known for Vin Jaune, aged 6 years in barrel under a layer of flor (yeast), the best of these can be a bit expensive. But some of these lower level wines can be really unique and interesting as well. Check out the two Montbourgeau in this issue as well. This producer, one of the region's best, makes this wine from a blend of Savagnin and Chardonnay.

These can be a bit of an acquired taste (although which wine isn't at the beginning?) because of the hint of oxidation that they acquire as they age. Pretty nuts, grass, chalk, hay and dried apricot aromas open up to a fruity wine that is quite approachable. Bright and eye opening flavors. The fruit is more vibrant and sweet (in ripeness, not residual sugar) than I expected. White grapes, gooseberry, grass, limestone and chalk. All these things are there but all very well tied together, fresh, balanced and lively. A flirtatious wine but still poised and elegant. Great Jura wine. Two Stars. Importer: Martine's Wines, Inc, Novato, CA.
Jean-Louis Chave Crozes-Hermitage
Sybèle 2005
Drink Now-2014
$24
Chave is one of the gods of wine-making. His best wines, red and white Hermitage from France's Northern Rhone Valley, can be amongst the worlds best. Elegant, complex, long-lived and simply beautiful. They are also quite expensive. Well he also makes several wines from "lesser" appellations which don't have the prestige of Hermitage but can be very good for much less money. His St. Joseph, Cotes du Rhone and Crozes-Hermitage, all from other Northern Rhone regions, can all be excellent. This one is a white from Crozes-Hermitage which is mostly Marsanne.

This one had me a bit perplexed. I expected a bit more complexity from a Chave, this had a very hesitant nose, just showing a bit of nuttiness. Quite shy. The flavors are soft and mellow, again with some round nuttiness. Just a hint of acid and minerality give it good focus. For now, this is good, but not better. Marsanne can be somewhat foresquare when young so maybe this just needs a bit of time to unfold. One Star (for now). Importer: Langdon Shiverick Inc., Cleveland, OH.
La Cosecha
Manzanilla Pasada
Bodegas Herederos de Argüeso
Drink Now-2012
$14
Having enjoyed and reviewed the Fino Sherry from the same estate but a different bodega in a previous issue I was eager to try this Manzanilla Pasada. This one has a dry, astringent nose, almost like grapefruit seed with only a hint of Sherry nuttiness. Tart and slightly bitter with grapefruit and nectarine flavors backed up by sunflower and almond richness. This is pretty but somewhat simple. Not as complete and striking as the Fino but this is nevertheless a tasty Sherry and a good value. One Star. Importer: MHW Ltd, Manhasset, NY.
Domaine de Montbourgeau
(Jean Gros)
l'Etoile 2004
Drink Now-2012
$18
I introduced you to this fascinating wine from the Jura in Issue 2. Made mostly from Chardonnay, this is aged in barrels with a layer of flor (yeast) that develops on top, giving them a slightly Sherry-like flavor with mild oxidation. Apparently the influence of this flor can vary quite a bit from vintage to vintage. While the 2004 reviewed in Issue 2 was big, nutty and rich, this one is more subtle and less oxidized.

More hesitant but very pretty aromas of flowers, talc, rose petal and a hint of nuttiness. Silky and refined, not as powerful and full-bodied as the 2004, this is more light on its feet, ethereal almost. Like a very light fino Sherry. Pretty lingering gentle finish. Opened up with air and got more expressive. This is very pretty but in a very different way than the 2004. They are each unique. Two Stars. Importer: Rosenthal Wine Merchant, New York, NY.
---
Rosé Wines:
La Baronne
Famille Lignères
Montagne d'Alaric 2007
Vin de Pays de Hauterive
Drink Now-2010
$10
This is a nice cheapie rosé for immediate drinking. Fresh ripe strawberry aromas and flavors are ripe and round but balanced nicely by a slight herbiness that gives it lift and complexity. Easy and tasty. One Star. Importer: Acadia Imports, Santa Rosa, CA.
La Vieille Ferme
Côtes du Ventoux 2007
Rhone Valley Vineyards
Drink Now-2010
$7
Here's an even cheaper rosé from the south of France. Made from 50% Cinsault, 40% Grenache and 10% Syrah. This is saltier with sea brine and southern French herbs for complexity. More acidic and bright with brambly, wild red fruits. More focused and bright. Another excellent quaffer that is good a bit chilled alone or with food. One Star. Importer: Vineyard Brands, Birmingham, AL.
---
Red Wines:
Jean-Louis Chave
Saint-Joseph Offerus 2004
Drink Now-2016
$24
I introduced you to Chave up above with their white Crozes-Hermitage. This is from another Northern Rhone appellation called St. Joseph. The wine is 100% Syrah.

This has reglisse (black licorice) up the wazzoo with a bit of meat and fennel as well. Spicey black fruits, granite minerality, smokey meat and smokey herbs and spices. This is quite nice and definitely speaks of both St. Joseph as well as classic French Syrah. One Star Plus. Importer: Langdon Shiverick Inc., Cleveland, OH.
Ciù Ciù Oppîdum
Marche Rosso 2002
Drink Now-2020
$30
Another excellent Italian producer making all organic wines, Ciù Ciù makes several interesting wines from Italy's Marche region.

This starts out with an aroma that I can only compare to peppered meat. Also something smokey like rosemary sizzling on the grill, yet through it all peaks some nice ripe, tangy blueberry and raspberry. In the mouth this quite surprised me. Super velvet! I wasn't expecting something this polished and textured. Pimp-like velvet with a bit of meanness with personality and bite. Rich, black, great with a big grilled Porterhouse, standing up nicely to the rich flavors of the prime meat. Almost Syrah-like pepper, spice, bacon and meat on the lingering finish. Liked this a lot! Two Stars. Importer: Vitis Imports, Inglewood, CA.
Martilde Tina Barbera
Provincia di Pavia
2005
Drink Now-2014
$18
This producer in the north of Italy makes several interesting wines from local grapes including several Bonarda, Barbera and blends of the two. The wine-making couple does everything organically and the pretty labels feature animals from around the farm that she painted.

Barbera is a great northern Italian grape that is really traditionally meant to be bright and food-friendly. More modern producers have tried to doctor it up, making it more extracted and covered in toasty oak. While these big, flashy wines often get better scores by critics and in blind tastings, they lack personality and are not as food-friendly. I like the traditionally styled Barbera like this, spicey, herby and brambly aromas. Wild. Bright and acidic flavors with chewy berry fruit like a Barbera should be. This is natural and tastes great. Perfect pizza and pasta wine. One Star Plus. Importer: Vitis Imports, Santa Monica, CA.
Château Méjean
Graves 2005
Drink Now-2015
$25
This is a Bordeaux from Graves. While most red Graves are dominated by Cabernet Sauvignon, this one is mostly Merlot.

I usually look for a nice gravely minerality to a classic Graves. This was definitely not classic in the traditional sense. This was decidedly more modern in style with an oak inflected nose of smokey charcoal, coffee, ripe cherry and hint of graphite. The flavors are somewhat forward with rich cherry and chocolate flavors with a plush, polished texture. Definitely a very nice wine with excellent fruit and texture, just a bit flashy and modern for my tastes ideally. Not as much unique, terroir-driven character, but its a good value if you like ripe, powerful Bordeaux. One Star. Importer: Liquid Link, LLC, Palos Verdes Estates, CA.
Vaona Amarone
Pegrandi 2003
Drink Now-2033
$75
OK, well this one isn't cheap either. But let me tell you a little something about Amarone. Coming from Italy's Veneto region, the grapes that make these wines are laid out on mats to air dry, basically becoming raisins, for weeks or months! They are only then fermented and pressed, creating a very concentrated, powerful wine with intense aromas and flavors. Now, good Amarone can be quite expensive. Some of the very best and most popular producers like Quintarelli and Dal Forno can be many hundreds of dollars a bottle. Even poor versions, because of its painstaking process and demand, can be quite pricey, often soaring over $100 a bottle. So when you find an outstanding Amarone for under $100, it seems like a bargain! This producer is just such a case. Their regular bottling, of which I have also had and would probably rate, by memory, One Star Plus to Two Stars, is under $40. This one is a single vineyard version which is generally their top bottling although they do make a Riserva in the best vintages.

This is a deep nose! Tarry, sappy and with tons of spicy complexity. Very dark and deep, you can get lost in there! The flavors are no different, dense, velvety and many layers of fruit, ripe tannins and a powerful core of minerals. This is young but already a showstopper! Two Stars Plus. Importer: Vitis Imports, Inglewood, CA.
---
Dessert Wines:
Jackson-Triggs
Vidal Icewine
Proprietors' Reserve
Niagra Peninsula 2006
Drink Now-2010
$16/187ml
Several producers in Canada are now making some interesting Icewine, this one from the Niagra Peninsula. Icewine, traditionally Eiswein in Germany, is made from late-harvested grapes that freeze on the vine and are then pressed. The ice crystals are filtered out and you are left with a very concentrated, almost syrupy, sweet wine. While the best Eiswein produced in Germany maintain a high level of acidity and thus age a very long time, these Canadian versions are a bit more forward and are best drunk up young.

A bit of botrytis frames a flirty nose of butterscotch, creme brulée, fruit cake and papaya preserves. Super sweet, honeyed, rich, viscous and opulent. Not quite cloyingly sweet but not particularly structured as the acidity is quite low. No hard edges and the flavors are quite nice. This is actually quite good for a domestic Icewine. A good cheap dessert wine for someone who just wants some thing sweet, sticky and tasty. Of note, these are bottled in tiny 187 mL bottles, only about enough for two small pours. One Star.

---
Have a Reader Tip or a Question? Contact Me!
I love to hear from my readers and visitors. If you have a handy tip to share or questions or comments on anything related to wine and wine tastings, please contact me!


---
Looking for Wine or Wine Tasting Related Info? Search our site!
You can now search through all of my pages by using our handy Search This Site feature. You can also browse through a site map to find the information you desire. Still can't find what you are looking for? Then contact me!


---
© 2008 Poor Man's Guide to Fine Wine. All Rights Reserved.


---