2006 Red Burgundy Tasting Notes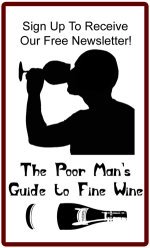 I had the opportunity to attend a tasting of twenty five 2006 red Burgundy wines from many of the top producers. I've tasted many other '06's over the last year or so but this was an excellent chance to see many at the same time from appellations up and down the Côte d'Or to get a better feel for the 2006 red Burgundy vintage and where the successes were. I should note that 2006 is my son's birth year so that may introduce just a tad of bias. However, I think my tasting notes on these wines are quite objective.
Note on scoring: Zero stars = not recommended, not necessarily flawed however. One star = a nice wine worth drinking. Two stars = an excellent wine by any standard and worth an effort to search out. Three stars = a truly outstanding wine.
---
The 2006 Red Burgundy Wines Tasted:
Bize Savigny-les-Beaune Fournoux 1er Cru - I like Bize's wines, but I do find that they tend to be a bit on the oaky side. It is a deft, fine oak nuance, but it is noticable. This wine surprised me as there was no significant oak influence and this was quite pure and pretty! Fresh, forward and playful sweet red and black fruits jump from the glass underlined by a spicy meatiness. Deft and pretty with intense, ripe fruit. This is silky and well put together but quite forward. This lingers on the end nicely and while young and primary is already a simple charmer of a Savigny. Two Stars. Drink now or hold.
Pavelot Savigny-les-Beaune Dominode 1er Cru - This is more serious, as you might expect from Pavelot's Dominode. More hesitant and brooding with hints of herbal complexity to the dark red fruits. Dense and tightly wound with rocks a plenty and powerful tannins. A bit hard to evaluate right now but this has excellent density and grip. This will be excellent but needs a few years to show its best and will be long-lived. Two Stars. Drink 2014+.
Henri Boillot Volnay Frémiets 1er Cru - I'm not a big fan of Boillot's reds, feeling they tend towards the oaky end of the spectrum. And not the subtle, graceful oak of Bize but more of a high toast, obtrusive oak. This was no exception. In the mouth this has good underlying material, silky and dense with some mineral notes but somewhat rustic in extraction and oak tannin, particularly for a Volnay. One Star assuming this integrates a bit with age. Drink now or hold.
Domaine des Croix Beaune Pertoisots 1er Cru - I haven't had previous experience with this domaine. Apparently it is a new venture from vineyards that were previously of Domaine Duchet. They were bought and David Croix, who is known for his work at Camille Giroud, took the helm. The nose of this one is young and hard to penetrate, a bit of dusty fruit showing through. In the mouth this is lovely. Sweet sappy fruit with nice vibrant acid and a velvety finish. Right now I'd give this One Star Plus but as this opens up it may warrant a higher score. Drink now or hold.
Domaine des Croix Beaune Bressandes 1er Cru - The Bressandes seems more serious, with complex spice and earth notes on the nose followed by rounder, darker flavors. The only downside was that it perhaps seemed a bit more clumbsy without the focus of the previous wine. One Star Plus for now. I'd hold this one a few years before retrying.
de Montille Beaune Grèves 1er Cru - This is a step up in complexity of Beaune earth. Earthy and meaty depth, pretty, darker fruits, rose petal and minerality. This drinks like the essence of the earth, like drinking pureed granite coated in black cherry and tart blackberries. Powerful tannins on the back end but they are fine and velvety. This is excellent. Two Stars Plus. You could drink this now but it will only get better. I'd wait 5 to 10 years ideally.
Giroud Aloxe-Corton Guerets 1er Cru - I've yet to have a great Giroud experience. For some reason they tend to have a weird Robittussin, candied medicinal note to the fruit on their nose that bothers me. In addition to that, this one had a bit of ash on the nose too, suggesting overly toasted oak. This has a core of sweet fruit but is quite powerful with a core of rock. However, this is quite tannic and rustic. Maybe that is just Aloxe, but it seems a bit heavy handed for my taste. Maybe this will warrant one star in the future if it integrates somewhat but for now I'm not buying it.
d'Angerville Volnay Clos des Ducs 1er Cru - Now we're talking! This takes some coaxing but this is already very pretty with that classic Ducs perfume of rich rose petal, cherry and fine minerality. Lovely fruit flavors that seem dense and sweet, evoking kirsch and and framboise but yet light as a feather, refined and etched with finely grained minerality. Quite tannic on the finish but it remains suave and very long. This is the best yet and definitely a Three Star wine. Drink 2016+.
de Montille Pommard Rugiens 1er Cru - This is quite withdrawn on the nose but has a bit ripe, primary palate. This has excellent raw material but one thing worried me. There seems to be a disconnect between the upfront fruit and the rough tannins on the end. I suspect this will come together and integrate into a whole with time but this needs quite a long time and there may always be less of a solid core that I'd hope for. An excellent wine, but not the best de Montille Rugiens I've had. Two Stars. Drink 2016+.
Faiveley Corton Clos des Cortons Grand Cru - Bigger, meatier and full of that typical Corton iron minerality. Dense and dark with an iron fist of minerality at its core which is quite impressive. The Corton rusticity is there but actually quite well balanced and quite suave for such a big wine. Two Stars Plus. Hold till 2016 at least.
Mugnier Nuits-St.-Georges Clos de la Maréchale 1er Cru - This is a totally different expression from the Corton with a riper, rounder fruit with meat and stone complexity. Dense, dark and meaty but so pure, seamless and poised. Suave and complete, this is just lovely. Excellent! Having just had the excellent Ducster above this got me thinking about terroir. These two wines are dramatically different, yet each perfectly expresses their respective appellations, both transparent and pure, speaking of Volnay and Nuits (or Premeaux-Prissey) perfectly. Outstanding 2006 red Burgundy. Three Stars. Drink 2014+.
Chevillon-Chezeaux Nuits-St.-Georges Les Porets 1er Cru - This is meatier and more rustic, quite rough right now actually with the tannins clamping down hard even on the front end. Good, but not great. Anyway, this will need time to show well. One Star. Drink 2014+.
Grivot Nuits-St.-Georges Boudots 1er Cru - OK, here's another wine to add to the Ducs, Maréchale list of pure, transparent wines expressing their terroir! Immediately you know this is close to Vosne when you stick your nose in the glass. A totally different expression yet again with a distinct spiciness and elegant but generous fruit. Silky, with a great core of depth. This is not flashy at all. Rather, it is poised and refined. This is an excellent northern Nuits. Three Stars. Drink 2012+.
Grivot Vosne-Romanée Beaux Monts 1er Cru - I had high hopes for this one after the excellent Boudots which evoked its closeness to Malconsorts, but was actually a bit disappointed. This is much more reticent, reserved and tight. While this just may be its youth, I couldn't convince myself it had the midpalate depth and completeness that the previous wine had. One Star Plus. Hold on to this a while, drink 2016+.
Burguet Vosne-Romanée Les Rouges du Dessus 1er Cru - This is even less distinctive and seems lean and lacking. Not flawed, just forgettable. I have yet to be really impressed by a Burguet wine, although I know some people really like them. Zero Stars.
Liger-Belair Vosne-Romanée Les Chaumes 1er Cru - Spice and herbs on the nose lead to a wine that has depth but seems to have a hot, stewed almost, character. Syrupy and lacking focus and clarity. Again, not really something I'd search out. Zero Stars.
Grivot Clos de Vougeot Grand Cru - This has a quite beautiful nose, somewhere between Vosne spice and Musigny roses and earth...its Clos de Vougeot! Powerful, with a big core of earth and stones. This is quite austere as young Vougeot often is but there seems to be depths to plumb over years. Not as suave as the Boudots but serious, powerful and full of Clos de Vougeot personality. This is an excellent 2006 red Burgundy. Three Stars. Drink 2016+.
Lignier-Michelot Chambolle-Musigny Cuvée Jules 1er Cru - Uh oh, what is going on here!? This has a downright weird nose of pi pi du chat, dilly herbs, grapefruit, sulfur and other weird stuff. Awkward in the mouth too. I can't put my finger on a flaw necessarily but something is funky about this wine. Zero Stars.
Mungier Chambolle-Musigny AC - Very hesitant aromas but the wine is so refined and pure. Great flowery Chambolle fruit. Simply a great village wine. Two Stars Plus. Drink 2014+.
Roumier Chambolle-Musigny AC - This is more open with a beautiful Musigny-like perfume of earth, mushrooms and roses. Even silkier mouthfeel but meatier and more serious. This drinks at premier cru level or better. Two Stars Plus. Drink 2012+.
Lignier-Michelot Morey-St.-Denis En la Rue de Vergy - Cat piss again! What is going on with these wines? A bit more likable with ripe fruit but a bit diffuse. Better than the miserable Chambolle but not my style. One Star if I'm generous.
Roumier Morey-St.-Denis Clos de la Bussière 1er Cru - Tight mineral imbued red fruits and flowers are more serious, dense and rocky than the Chambolle. Super fine and long. The Chambolle is more approachable and seductive at present, but this has a greater sense of depth and etched minerality running the length of it. But this 2006 red Burgundy will need time as its quite wound up right now. Three Stars. Drink 2016+.
Bachelet Gevrey-Chambertin Vieilles Vignes - Very pretty darker fruit and meat. Almost liqueur-like sweet extract while remaining silky, sweet and refined. Excellent villages! Two Stars. Drink or hold.
Burguet Gevrey-Chambertin Mes Favorites - This one is a bit better than the Vosne with rich black, meaty fruit density. However, after the Bachelet this seems to have less finesse and is a bit coarse. One Star Plus. Drink now or hold.
Fourrier Gevrey-Chambertin Aux Echézeaux VV - Meat, soy and balsamic syrup aromas lead to ripe, pure black fruits that are dark and brooding. Excellent young Gevrey but will need time to gain some complexity. Two Stars. Drink 2014+.
---
General Impressions of 2006 Red Burgundy
The 2006 red Burgundy vintage was largely overlooked coming right after the "vintage of a lifetime" 2005's. However, I, as well as many others, are quite fond of the vintage and I continue to be more and more impressed. One notable thing about this tasting was the relative consistency of the wines. Of 25 wines there were only a few that I thought were weak, most were quite good to outstanding. Another thing I've noticed is that the best 2006 red Burgundy are quite transparent to their underlying terroir. The Pavelot, d'Angerville, Mugniers, Grivots and Roumiers are all textbook lessons on their respective
terroirs
and just a joy to drink, even at this young age. While the 05's certainly have more raw extract and depth on a comparative basis, I have not felt that any of the best 06's have lacked in this regard, its just that comparatively the 05's are freaks of nature. Taken on their own merits, the 2006 red Burgundy wines are lovely. Also, in addition to their transparency, the 06's seem generally quite seductive and approachable. Whereas I feel like the best 05's have already shut down and will need 30 to 50 years to be at their best, the 06's seem like wines that will drink well young
and
old. I feel like saying that doesn't do the 06's a service though. Some people hear that and equate it to other "lesser" vintages like 2000. While I've liked a lot of 2000's for example, showing bright, fresh and lovely fruit, most seem to have a hole in the middle. They just don't have that core of energy, minerality and completeness that the best Burgs show. That is not the case with 2006 red Burgundy! I don't feel like I have to make apologies for the wines, they are charming and have depth and balance, without any holes or flaws (think greenness in the 04's) that you have to ignore.
Cheers!
---
Done with the 2006 Red Burgundy Notes?
Return to the Wine Tasting Guide Tasting Notes page.

Search This Site
---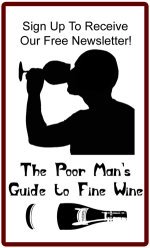 Site Sponsors
---

Peter Liem's
Champagne Guide
World's Best Grilling eBook!
---