Wine Accessories
and Wine Tasting Accessories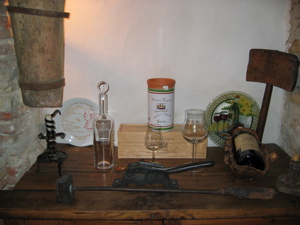 So what wine accessories do you need to host your first wine tasting or to start appreciating fine wine? Well, as with any new hobby, you don't need to buy everything at once. Part of the fun is collecting things as you go. But there are some wine tasting accessories which will be very helpful to getting your new pastime off the ground.
There are two wine tasting accessories which are most critical to appreciating good wine because without them you couldn't taste the wine at all! These are, of course, wine glasses and some sort of wine bottle opener. Beyond that, different styles of wine glasses will help to accentuate individual types of wines and other accessories will help take your wine tasting, study and collecting to new levels. Read on for more information about each of these important wine accessories.
---
Support our website by buying your wine and wine accessories from one of our affiliates:
Wines - Have great wines shipped to your door from one of the following great online wine sources. Most also have wine tasting packs, gift certificates and wine clubs!


---
Go back to the top of the Wine Accessories page.