French Wine Regions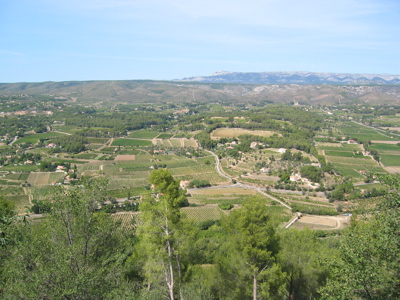 There are many more French wine regions than most people realize. Of course there are the most famous like Bordeaux, Burgundy and Champagne, but these big boys are not the only ones that deserve your attention. There is a wealth of brilliant and characterful wine coming from many other regions such as the Loire, Alsace, the Rhone, Provence, the Jura, Savoie, and more. France is one of our absolute favorite wine producing countries because of its diversity and the long history of wine making. It produces many of the most compelling and enthralling wines in the world.
Like many European wine regions, French wine regions generally only produce a handful of general styles of wine based on what is allowed by law for their appellation. Only select grapes and styles of wine are allowed. So while learning about all the different regions may seem daunting, in a basic sense each region produces a limited number of types of French wine. That being said, there may be dozens of sub-appellations, producers and other factors that make each region complex and interesting, worthy of a lifetime of study and exploration.
For example, Burgundy can only grow two red grapes, Pinot Noir and Gamay. All the wine coming from Burgundy contains one or both of these two grapes. Thats it! No Cabernet Sauvignon, no Merlot, etc. While on the one hand this may seem simplistic, Burgundy is rife with complexity as there are dozens of smaller sub-regions and dozens of named vineyards within each of those regions. It can get complicated quickly, despite only growing 2 red grapes!
Another thing to consider when exploring French wine regions is that most French wines are named for their location of origin, not for the grapes contained within. A grand cru Burgundy will not say Pinot Noir anywhere on its label, even though it is 100% Pinot! New World wine growing regions such as California, Oregon and Australia usually do label the wine as the grape variety, although there are exceptions. Therefore, when first exploring French wines it can be a bit confusing because you don't see the familiar names on the labels (Pinot Noir, Merlot, Chardonnay, etc.). Instead, you'll need to recognize the regions and the styles of wine that come from each. For more tips on reading wine labels, see the How to Read Wine Labels page.
Below are links to wine regions of France that you can follow to learn more about. Obviously there are lots of regions and sub-regions so we will do our best to keep adding pages. If there is a particular region you are interested in but don't see here, contact us and let us know and we will try to make it a priority to post a page soon!
---
---
Return to the top of the French Wine Regions section.