Northern Rhone Wine Region
The Northern Rhone wine region of France runs along the Rhône river valley south of Burgundy between Vienne and Valance. This long narrow river valley is home to many of the vineyards that make wines that are amongst the best in the world. In effect, it is bounded by the two most famous, and arguably most noble, terroirs of the Northern Rhone, Côte Rôtie at the northern end and Hermitage at the southern end. In between are several other notable villages which can also produce excellent wines.
Both red and white wines are produced in the Northern Rhone. The reds, for the most part, are principally produced from the Syrah grape, although in some regions a small percentage of white grapes, such as Viognier in Côte Rôtie, can be blended in with the red. These typically produce dark, hearty reds which can have a great deal of depth and complexity. The best reds of the Northern Rhone, such as those from Côte Rôtie and Hermitage, can also be quite fine and elegant, with silky or velvety textures to enhance the deep complexity. The former is known for taut, darker wines from the "roasted slope" which are often described as having a smokey bacon fat aroma to them that is quite enticing. Hermitage can vary but tends to be more perfumed, still smokey but less bacony. Both can be amongst the best wines in the world from great producers like Guigal, Chave and others.
Besides Cote Rotie and Hermitage, there are number of other notable appellations in the Northern Rhône valley that produce red wines. Most of the appellations are right along the stretch of the Rhone river running north to south, with steep hillsides rising up from the banks of the river.
St. Joseph: St. Joseph produces mostly red wines from Syrah that can be quite good substitutes for the more expensive Hermitages. They have similar characteristics but tend to be a bit more rustic and less complex. They can be good values from the best producers.
Cornas: Cornas makes red wines from Syrah that are known for their deep, dark intensity. They are the blackest of Rhone wines with a remarkably deep color. The aromas and flavors also tend to be firmer, with a deep, intense minerality and smokiness which makes me think of black volcanic smoke and stone. While the lesser examples can be quite hard and rustic, the best examples can be complex, passionate and long-lived.
Crozes-Hermitage: Although it has the name Hermitage in it, don't confuse this appellation with the true Hermitage. These represent more of a value because they tend not to cost nearly as much as Hermitage, but the price difference is for good reason. This appellation does not have nearly the terroir that Hermitage does. That being said, good examples can still be very nice red Rhone wines with a smokey complexity to them and dark, rich fruit.
Côtes du Rhône: Some areas in the Northern Rhone can produce wines labeled as Côtes du Rhône, although more of it comes from the Southern Rhone. These tend to be less expensive, and also less distinctive, examples. But again, from a great producer, they can still be very nice wines that offer good value.
In addition to the famous red wines, there are a number of white wines produced in the Northern part of the Rhone valley. Some of the examples include:
Condrieu: Condrieu is perhaps the most famous white producing village in the Rhone. It produces wines exclusively from Viognier. The wines tend to be vibrantly aromatic, with a pretty perfume of honeysuckle and other flowers. Viognier is a relatively low acid variety of white grape so the wines tend to be round and soft in the mouth, meant to be drunk young for the large majority of examples. The best can be quite expensive but do offer a unique and complex wine that is not quite like most other famous white wines.
Chateau Grillet: Although the name sounds like an individual property, not an appellation, Chateau Grillet is in fact the name of an appellation near Condrieu. It is owned and farmed by a single producer however. It is a tiny appellation and can almost be considered an enclave of Condrieu. Like its neighbor, it produces only white wine from the Viognier grape.
Hermitage, St. Joseph, etc.: Most of the other appellations in the north produce white wines as well. Most are made of Marsanne with variable amounts of Roussanne blended in. These whites, particularly the powerful Hermitage blancs tend to be more structured than the wines made from Viognier. They tend to be earthier with more acid and body, often aging well for years or even decades.
---
Done reading about Northern Rhone Wine?
Return to the French Wine Regions section.

Search This Site
---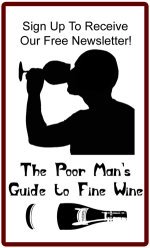 Site Sponsors
---

Peter Liem's
Champagne Guide
World's Best Grilling eBook!
---