Italy Wine Tours
Like France, Italy wine tours are a beautiful and fun option for European wine country tours. Everyone knows of the beauty of Italy and its gorgeous natural landscape, and just about every part of it is crawling with vineyards! Italy is quite a small country, yet there are dozens of different wine producing regions, making it one of the best, and most confusing, destinations for wine tourist. While all the regions offer so many options, it can also be hard to choose where to go and why. But rest assured, any trip to Italy is bound to be a great one with great local food and wines as well as some of the most beautiful countryside you'll find anywhere.
How to plan your Italy wine tour
While there are dozens of wine producing regions and villages throughout all of Italy, many of the are quite close together. So your first step is to decide which part of Italy you want to visit. Chances are that anywhere you go you'll find great food and wine. There are simply too many options to list them all here, but we have listed some of the more popular areas to visit which produce great wine. As we discuss elsewhere, you can plan a self-guided tour with your own transportation and lodging so that you can explore wine country as you'd like. This takes more work up front, finding the vineyards you want to visit, making appointments for tours and tastings and the like, but it is worth it in the freedom and excitement you get out of it. If you'd prefer for the planning and transportation to be done for you, there are dozens of options of package tours of many Italy wine tours in various regions. While these don't leave as much room for exploration or spontaneity, they assure that you will get a good feel for a wine region with visits to several local producers.
---
Tuscany: Tuscany is one of Italy's 20 regions and is on the northern-middle west coast of the country. Its most famous city is Florence. However, the countryside is simply teaming with wine! Tuscany is one of the most famous and productive wine regions in Italy and is an outstanding destination for wine tours. There are several wine regions within Tuscany including Chianti, Brunello di Montalcino and Bolgheri, San Gimignano and others. Many of the wines produced here are famous the world over. The classic Tuscan red grape grown here is Sangiovese but there are many other grapes planted as well, from Chardonnay to Cabernet Sauvignon. As Italy wine tours go, this is one of the most famous because of the natural beauty of the area, the weather, the quality of the wines and its convenience to Florence and Rome (not in Tuscany but not a far drive south from here). Therefore you can combine a wine country tour with tours of two of the most famous European cities for architecture, art and history!
Piedmont: Piedmont is one of the northern-most of the 20 regions of Italy. It lies in the far north-west corner of the country. Known best for its hearty, ageworthy red wines from Barolo and Barbaresco (both made from the Nebbiolo grape), this region is famous for its wines and cuisine. Besides the most famous wines, this area is also teaming with vineyards in lesser known appellations and from other grapes (such as Barbera and Dolcetto) and even produces a fair amount of white and sparkling wines. In addition, many surrounding or nearby regions make excellent wine as well, such as the Oltrepò Pavese and Valtellina. The weather here is cooler and is famous for its fog that settles in the valleys around the hills. This coolness is idea for ripening of the indigenous grapes and also for the production of Piedmontese white truffles, famed around the world as one of the most hedonistic and seductive (and expensive) foods in the world.
Campania: Lesser known to most wine lovers than Tuscany and Piedmont, Campania is a beautiful region further south along the western coast of Italy. While you will not find many big name wineries or even regions you've heard of before here, Italy wine tours of this region can be quite satisfying. Besides the excellent wines from several appellations and various grapes you may have never tried (when's the last time you tried a Falanghina, Fiano or Aglianico?), the surrounding countryside is simply stunning. Off the wine path, the cities and other destinations in this region are wonderful too, with Napoli (Naples), Sorrento and the Amalfi Coast all within close reach and ancient history, like the ruins of Pompeii, right there as well. This is a great destination for all these reasons and has something to offer for the whole family.
Veneto: Yet another of the 20 regions of Italy, the Veneto is a large region in the north-east corner of the country on the Adriatic Sea. Most well known for its capital, Venice, this region also boasts some outstanding wine country. In particular, the wines of Valpolicella, including the Recioto and Amarone, are some of the most complex and heady wines in the world. Beautiful sparkling Prosecco, dry white, Soave and Bardolino are some of the other wines produced in this region. Great history, Venice and outstanding wine country all make this a great spot to visit and tour wine country.
Sicily: Like Campania, the wines of Sicily, the island off the tip of Italy's boot, are relatively unknown on the world market. But that doesn't mean they aren't there and aren't excellent! Better known for "The Godfather" and Sicilian pizza, this island is definitely wine and food friendly. The island is full of vineyards and many great producers making everything from sweet dessert wines to rich reds. This is another fascinating place to tour if you are not as hung up on big names and just want a great experience of wine and food in a land with great history and natural beauty.
This is by no means an exhaustive list of places to visit on Italy wine tours! There simply is not enough room to describe all the great things to find in Italy. Good luck picking the Italy wine tours that are best for you!
---
Done learning about Italy Wine Tours?
Return to the Wine Tasting Tours page.

Search This Site
---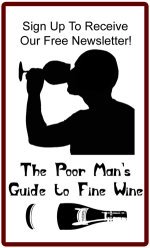 Site Sponsors
---

Peter Liem's
Champagne Guide
World's Best Grilling eBook!
---