Birthday Celebration:
German Riesling at Lotus of Siam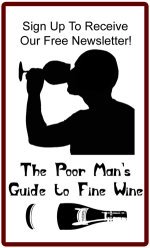 Lotus of Siam in Las Vegas has become famous for being one of the finest, if not the finest, Thai restaurant in the country. Several of my wine buddies had been here numerous times in the past but I had not yet had a chance to experience this culinary gem. As you can see in the picture below, Lotus of Siam is a little hole in the wall. It is located in a commercial center, strip mall type area in a sorta sleazy part of Vegas. Unless you knew to search it out, you'd never notice that you were driving by one of the best restaurants in the world.
One of my good friends, Andy, just turned 50. This milestone deserved a special celebration so we have been planning a trip to Vegas, including Lotus of Siam, for some great food and wine. Well we finally did it this weekend and enjoyed an awesome dinner at Lotus of Siam last night. What can I say? The food at Lotus of Siam was simply awesome. Dish after dish or unique, intensely flavorful, spicy cuisine that just got better and better.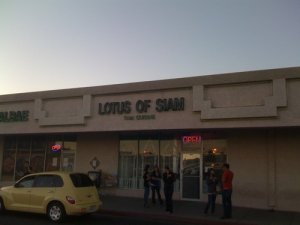 What about the wine? Well what better wine to enjoy with great Thai food like Lotus of Siam than great German Riesling? The intense acid and sweet flavors pair beautifully with spicy Thai dishes and curries. So here are several wines we enjoyed at Lotus of Siam, mostly German Rieslings but also some other whites thrown in.
Note on scoring: Zero stars = not recommended, not necessarily flawed however. One star = a nice wine worth drinking. Two stars = an excellent wine by any standard and worth an effort to search out. Three stars = a truly outstanding wine.
---
German Riesling and the like at Lotus of Siam:
Gimonnet Fleuron 1996 - Our dinner at Lotus of Siam got off to a bit of a tough start. We had had this Gimonnet recently and it was great. This time it didn't show nearly as well. Nice nose of creamy truffle butter, white stones and ripe apricot and peach. However, on the palate there was a weird prickly, bitter thing going on on the finish that was definitely not there in the previous bottle. Got weirder with air. I think this may be a flawed bottle in some way although I can't name the flaw. Judgement reserved.
Benoit Lahaye Bouzy Brut - I've heard great things from this one but had not been able to track down a bottle until recently. Unfortunately this was also flawed in some way. Kinda weird and muted, it felt light and hollow. The nose was very shy and off too. I think this may have been slightly corked. Flawed. Bummer.
Trimbach Clos St. Hune Riesling 1999 - I was a bit nervous as the night was getting off to a bad wine start, but this Alsatian Riesling refreshed my faith. Stunning, essence of mother rock and petrol in the nose. Simply gorgeous. Vibrant and shimmering liquid stones with a hint of bitter grapefruit pith. Echoes on the palate for minutes. Intense and breathtaking. This may not be the best vintage for Alsatian Riesling but this was undeniably great. Three Stars.
Fritz Haag Braunburger Juffer-Sonnenuhr Auction Spälese 2004 #14 - Less expressive in the nose but with a creamy, silky texture. Tasty but a bit blunted on the back end and not the best Auction Spat I've had from Haag. One Star Plus.
Dönnhoff Norheimer Dellchen Auction Spälese 2004 - Great young nose of elegant stony minerality leads the way to a silky and fine wine of breed and grace. Outstanding but quite tight and young and this should only get better with time. Three Stars.
Baumard Coteaux du Layon Cuvée Anciene de Jean Baumard NV - This is an interesting wine I had heard about but never seen a bottle. Lotus of Siam had half bottles on their wine list so we tried one! Apparently this is a blend of older vintages of reserve wines. Unfortunately I don't know which vintages went into this bottling. However, it was a compelling and unique wine. Golden color with a honey and truffle butter nose that opened to reveal complexity of Asian spices, wool and chalk. Creamy and golden flavors but still quite young and vibrant. This is a great combination of older wine complexity and finesse but with youthful energy and lift. Two Stars Plus.

von Simmern Eltviller Sonnenberg Auslese 1971 - From one of the greatest vintages for German Riesling in the last century, this Rheingau Riesling was gorgeous. Beautiful complex stones, petrol, pineapple got better and better with air over an hour or more. More and more complex. Just a ravishing nose. Great subtle and super silky chalky minerals go on and on on the palate. The back end is all rocks. This is the opposite of the "peacocks tail" of a finish, instead coming to a single harmonious note that reverberates for minutes. Beautiful. Pristine and everything is in the right place. Three Stars.
Heymann-Lörvenstein Winninger Uhlen Auction Auslese 1998 - Apple, earth, toast and botrytis grace the nose of this still very young nose. Creamy and much richer and sweeter than the 71. Tasty but after the 71 seemed a bit clumsy. Taken on its own merits it is an excellent wine but very young and primary and will probably gain poise and complexity with time.Two Stars.
Karthauserhof Eitelsbacher Trockenbeerenauslese 1959 - The birthday boy's birth year wine! Because of some trouble with the cork this was decanted and the color was just amazing. Dark brownish red! This looked like a red wine. Like the 71 Auslese this was constantly changing and absolutely glorious. Smokey nuts and banana initially seemed almost Madeira-like. Not in the sense of being oxidized but in the old nutty complexity. Crushed cumin and other Indian spices emerged. Kept changing, brown sugar, creme brulée, etc. This was clearly from another age, I felt like it reminded me of walking into the wood walled study of a very old Manor, the old varnished wood, furniture and books adding to the complexity of enticing aromas. In the mouth, nutty, earthy, silky and long. Just beautiful. Three Stars.
Schloss Lieser Niederberg Helden Trockenbeerenauslese 1993 - A different thing altogether, this is in its infancy still. Young, very pretty, but also much sweeter raisined flavors but it is balanced. So young. Seems outstanding but needs 40 more years. Three Stars.
Weinbach Gewurztraminer Furstentum Clos des Capucins Cuvée Laurence 1996 - A gift from the servers at Lotus of Siam, this was a bit out of place amongst the sweet wines but it was excellent nonetheless. Pretty petrol, lychee and rose petals. Classic waxy lychee and rose flavors. Round and rich yet still with a piney, herby acidity that keeps it bright and lively. Very pretty. Two Stars Plus.
This dinner at Lotus of Siam to celebrate Andy's birthday was an outstanding treat. Besides a couple problems at the start the wines generally performed beautifully with some truly profound and fascinating wines. What a fun set of wines. And the food...hyperbole is not exaggeration in this case, absolutely great Thai food. And the service at Lotus of Siam was first rate. They handled the wine service deftly. Although we only bought one half bottle from the list, the wine list is also quite impressive with a wide range of excellent German wines from several recent vintages. What a night!
Tomorrow night its off to Delmonico's for steaks and Burgundy!
Cheers!
---
Done with the German Rieslings at Lotus of Siam?
Return to the Wine Tasting Guide Tasting Notes page.

Search This Site
---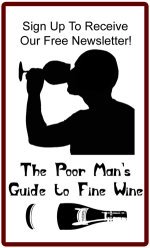 Site Sponsors
---

Peter Liem's
Champagne Guide
World's Best Grilling eBook!
---