White Wine and Cheese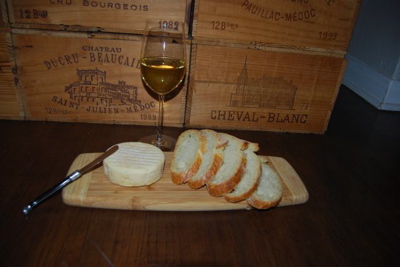 White wine and cheese pairing is not that hard. White wine works well with a variety of different types of cheeses. And when you get a great combination, pairing wine and cheese can result in a nearly religious experience! There is almost nothing in the world we love more than some great cheese with great wines. As with pairing wine with food, first look for natural matches, like matching cheeses from a particular region from white wines from nearby. For example, many Italian white wines pair beautifully with various types of Mozzarella cheese. Also look to match the overall flavor profile. Pungent, richly-flavored white wines can stand up to more strongly flavored cheeses while more mild and light-bodied whites are better with more tame cheeses. Generally, very sharp, hard, aged cheeses pair better with
red wines
.
---
Italian white wines
Most Italian white wines are on the bright and crisp side of the spectrum. These pair nicely with mildly flavored, creamy cheeses such as Mozzarella. In particular, if you can find fresh Burrata, a fresh Italian cheese made from mozzarella and cream, it can be one of the most perfect pairings with crisp, savory Italian whites. The cheese has an outer shell of solid mozzarella and the inside is a mixture of Mozzarella and cream, giving it a creamy, soft texture when cut. Drizzled with olive oil, Balsamico, salt and/or pepper and served with bread, this makes an awesome accompaniment to lighter-bodied white wines. This can be a great white wine and cheese dish!
Sauvignon Blanc
Sauvignon Blanc is a unique grape because while it is lighter to medium-bodied with crisp acidity, it also can have quite pungent flavors to stand up to more strongly flavored cheeses making for interesting white wine and cheese combinations. Such wines include Sauvignon Blanc from California, New Zealand and white Sancerre, Pouilly-Fumé, and Bordeaux from France. Many cheeses will work here, but some examples include Bucheron, sharp Cheddar, Double Gloucester, dry Jack, various Chevres (goat's milk cheeses) and Gruyere. It can even stand up to some milder blues like Blue Castello.
Gewurztraminer
As the name implies ("gewurz" means spicy), this grape can have a quite pungent and distinctive personality. It is often a "love it or hate it" grape, causing people to have quite polarizing opinions. While some people love the unique, pungent flavors which often seem like lychee fruit and roses, others are put off by how different and unique it is. This is nothing like Chardonnay! Most of the best examples come for the Alsace region in France but you can find examples from around the world. Pair this white wine and cheese such as Boursin, Chevres and Swiss-type cheeses. They pair nicely with the round, rich texture of the wines.
Chenin Blanc
Chenin Blanc is a potentially noble grape varietal which really hits its best stride in the Loire Valley of France, although some interesting examples can come from South Africa, where it is called Steen. In particular, Savennières and Vouvray can be sublime! While the former is generally dry, Vouvray can range from dry (sec) to off dry (demi-sec) very sweet (moelleux). This silky and perfumed grape pairs well with a number of cheese but we particularly like it with local Loire cheese like Loire Chevres. It is full flavored enough to stand up to the likes of Blue Castello, Camembert and Brie type cheeses as well.
Riesling
Riesling is truly a noble grape, making world-class examples of dry and sweet wines from many areas, most notably Germany, Austria and Alsace. It is a high acid grape that gives a bright and intense character which can be anything from light to full-bodied and quite sweet. It has enough power and body to stand up to cheeses with a lot of flavor like Cheshire, Colby, Edam and young Gouda, to name a few. Very sweet examples, like Alsatian SGN's or German TBA's pair well with richer blue cheeses, like other dessert wines.
Chardonnay
Chardonnay is one of the most famous and widely planted white wine grapes on the planet. It also happens to make some outstanding wine which can make great white wine and cheese pairings. Its character can vary considerably depending on where and how it is produced, from the steely and mineral wines of Chablis to rich, round and buttery Californian Chardonnays. Generally though, it has a full-bodied feel and rich flavors so that it can stand up to many cheeses. Some examples are Brick, Brie, Bucheron, Mild and Medium Cheddars, Gruyere, Parmigiano-Reggiano, Provolone, and young or smoked Gouda.
Champagne
As is mentioned on our sparkling wine and cheese page, the bright, intense character of Champagne and many other sparkling wines pairs nicely with creamy cheeses. The bright acidity of the wine cuts the richness of double and triple cremes nicely. Examples are ripe Brie, Chevre, Explorateur, Brillat-Savarin and Saint-Andr´. Some harder cheeses pair nicely as well, such as Colby, Edam and young Gouda.
| | |
| --- | --- |
| | Fromages.com is a great website which offers dozens of the finest French cheeses right from the source. They ship perfectly ripened and stored cheeses worldwide right to your door! It is hard to find authentic French cheeses so lovingly cared for in the US, but its all available here. Their website provides descriptions and information about each cheese as well as wine pairing suggestions, including many white wine and cheese pairings. You can order individual cheeses or select from their cheese boards. |
---
Done learning about White Wine and Cheese?
Return to the Cheese and Wine page.

Search This Site
---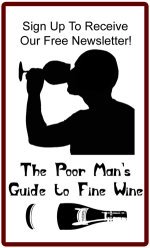 Site Sponsors
---

Peter Liem's
Champagne Guide
World's Best Grilling eBook!
---