Grenache Wines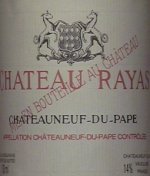 Grenache wines are not the most well known of varietal wines. Grape varieties like Cabernet, Merlot, Chardonnay, even Syrah and Pinot Noir, are much better known. Yet, in the last several years, Grenache has become an increasingly recognized and important grape variety.
Originating from the Rhône Valley in France, Grenache has been traditionally one of the most important grapes in Chateauneuf du Pape and other Southern Rhone wines. However, as the popularity of these wines has risen, largely due to the influence of Robert Parker, Grenache wines from other regions have become more popular as well.
---
Where Is Grenache Wine Made?
Grenache is originally one of the grapes of the Rhone Valley in France. In particular, the southern Rhone has extensive plantings of this grape variety. In the south, part of Provence, there are 13 allowed grape varieties for red wines. Grenache is one of the most common. Many of the most famous wines, particularly those from the small appellation of Chateauneuf-du-Pape, are made with a significant proportion of Grenache in the blend. The other grape commonly used include Mourvedre,
Syrah
, Carignan and others.
The wines of the southern Rhone, including many C&ocirac;tes-du-Rhone, Chateauneuf du Pape, Gigondas and others, often contain a large percentage of Grenache. Some wines contain mostly or entirely this grape variety.
Outside of the Rhone, Grenache wines have spread rapidly to many areas. In France, the other southern regions, such as the Languedoc, often have extensive plantings of the grape. Outside of France, other warm climate wine regions have planted the grape extensively. For example, it is widely planted in Australia and is often blended with Syrah (Shiraz in Australia) and other grapes, in California and even in parts of Spain (where it is called Garnacha).
In these other regions, Grenache is often used blended with other Rhone-style grapes, such as Syrah and Mourvedre. However, occasionally, the grape is used as a primary grape in some Grenache wines from these regions.
---
What Styles of Wine Does Grenache Produce and What Do They Taste Like?
Grenache is capable of producing richly flavored wines. However, in comparison to Syrah, in the northern Rhone, Grenache tends to be a bit lighter in color and the flavors tend toward the red fruit end of the spectrum. The wines can vary from forward and fruity to dense, fat and ripe with layers of chewy, aromatic fruit.
Grenache is typically not as tannic, dark or acidic as Syrah. However, it can produce wines with high alcohol and dense body because of the ripe, rich fruit it produces. Blended with ample Syrah and Mourvedre, it can make powerful wines, such as the traditional wines of Chateauneuf-du-Pape and surrounding regions. Alone, it tends to be fruitier, with a sweet, ripe red fruit flavor. Grown in the southern Rhone valley, part of Provence, it can often take on wonderful aromas of the Provençal garrigue, rosemary, thyme, lavendar and more.
Traditionalists don't like the modern Rhone wines made from Grenache and those grown in warm regions like Australia and California. They feel they are too ripe, too alcoholic and too "flabby". Yet, blended with other grapes well and grown in the appropriate terroir, Grenache is certainly capable of greatness.
---
Done reading about Grenache wines?
Return to the Grape Varieties section.