Port Wine Tasting Notes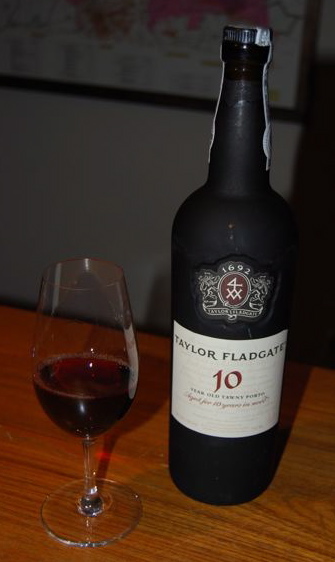 Port wine is a fortified wine made in Portugal's scenic Douro Valley. A fortified wine is a wine to which a neutral grape spirit (brandy) is added during the fermentation to halt further fermentation. This leaves residual sugar in the wine, resulting in an alcoholic, full-bodied, sweet wine. The wines are generally quite alcoholic, around 20% alcohol by volume. Other examples of fortified wines from other parts of the world include Sherry, Madeira, Marsala, Banyuls and Maury.
Generally served with dessert or a cheese course, port is bottled in many different styles. Most basic Ports you find in basic markets are either Ruby ports or Vintage Character Port wines which are basically fruity, sweet wines that are ready to drink when bottled. The real deal however is Vintage Port, only bottled in the best years, which can be a tremendously complex and long-lived wine. Bottled after only a couple years, it is meant to be aged in bottle and good ones can take several decades to reach their peak. Another alternative is Tawny Port, which is instead aged in wood barrels for extended periods of time. Most are labeled as either 10 year, 20 year, 30 year or 40 year Tawnys which indicates the average age of the wines included in the bottling (they are generally blends of multiple vintages). They are called Tawny because of the lighter tawny color they develop as they age in wood, whereas other ports tend to be very dark purple or almost black. The older the Tawny, the lighter the color and the fresh, young, ripe fruit fades to more nutty complexities of aromas and flavors.
For more introductory info about various wine regions including Port, see our Wine Regions page!
---
January 19, 2008
Taylor Fladgate 10 Year Old Tawny Port
Taylor's has been making Port wine since 1692! It is one of the most famous, and rightfully so, Port houses and makes Vintage Ports that can age more than a hundred years. This wine is their basic, lowest level Tawny port, aged an average of 10 years in wood barrels. You are very likely to be able to find this Port wine as it is widely distributed and relatively inexpensive.
I am sitting here and enjoying this as I write this page! As a younger Tawny, it still has a quite dark purple, almost garnet, color. Its nose has a smokey character to it, with fig and prune and hits of spice and even some nuttiness starting to show itself. It does have a hint of alcoholic heat that burns the nostril a bit like a spirit. In the mouth this still has youthful exuberance with bright, spicy red and black fruits, but it is softened and broadened a bit by its time in wood. Still intense though and quite young. While I tend to like the extra complexity you get in 20 year Tawnys, I also like that youthful, fruitiness of a 10. Overall a nice value. This is one of the old standby Tawny Port wine options that we can always rely on. Bring on the Stilton!
Check back as we will post more Port tasting notes periodically as we are fortunate enough to taste them!
---
Done with the Port wine tasting notes?
Return to the Wine Tasting Guide Tasting Notes page.