Merlot Wines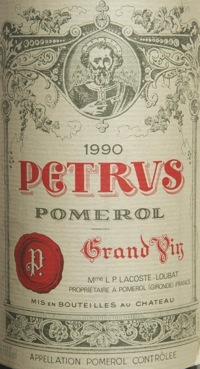 Merlot wines have become increasingly popular over the last couple decades. Until the quote in the movie Sideways "I am NOT drinking any f---ing Merlot!" it appeared to be poised to conquer the world! In all seriousness, Merlot is a great grape which is a major part of many of the finest wines in the world. From its noble origins it has become seen in a different light largely because of the slew of poor, uninspiring examples that have come out of California and other regions.
Merlot, the grape variety, is from Bordeaux in France. It is an important part of the blend of many of the wines produced there. However, while on the Left Bank Cabernet Sauvignon reigns supreme, on the Right Bank Merlot is king. Some of the most famous wines in the world are made from mostly Merlot.
Therefore, despite its image as a simple, smooth red that everyone and their mother drinks (and some make fun of), Merlot has serious origins and is capable of greatness.
---
Where Are Merlot Wines Made?
As mentioned above, Merlot is one of the several permitted grape varieties in Bordeaux, along with Cabernet Sauvignon, Cabernet Franc, Malbec and Petit Verdot. It is grown extensively throughout Bordeaux but in many areas is a minor grape rarely making up more than 20% or so of the blend. However, on the Right Bank, most notably in the famous villages of Pomerol and St. Émilion, Merlot makes up the majority of most wines. These can be serious, full-bodied, complex and age-worthy. For example, the wine pictured above, Château Petrus is a small Pomerol estate which is considered one of the greatest wines in the world. It is largely Merlot. Single bottles can sell for hundreds to thousands of dollars each! They can age and improve in bottle for many decades.
Like Cabernet, Merlot has spread far beyond the boundaries of Bordeaux and has becomes practically ubiquitous in the world of wine. Important examples come out of Italy, particularly in Tuscany and California, although Merlot wines come from dozens of regions around the world.
---
What Styles of Wine Does Merlot Produce and What Do They Taste Like?
Compared to Cabernet Sauvignon's firm structure and more taut feel, Merlot wines often feel a touch softer. While they are still capable of great richness and complexity, they tend to be just a hair more approachable, less tannic and just a hair more towards the red fruit end of the spectrum, often smelling of bing cherries, red currants and other fruits. However, in many respects, Merlot has a lot in common with Cabernet Sauvignon and shares some characteristics.
This more approachable and lush feel of Merlot has contributed to its popularity. It is widely planted in California and the wines there tend to be ripe and smooth, a more lush alternative to Cabernet Sauvignon.
However, in traditionally made examples, such as the best Pomerol and St. Emilion, Merlot wines can be quite powerful and tannic, requiring many years to mature, much like their Cabernet Sauvignon counterparts.
Practically all Merlot is produced as a dry red wine.
Some Famous Examples:
Many Pomerol including Chateau Petrus, Le Pin, Lafleur, Trotanoy and others.
Many St. Emilion including Ausone, Angelus, Pavie and others.
Massetto from Tuscany in Italy
---
Done reading about Merlot wines?
Return to the Grape Varieties section.